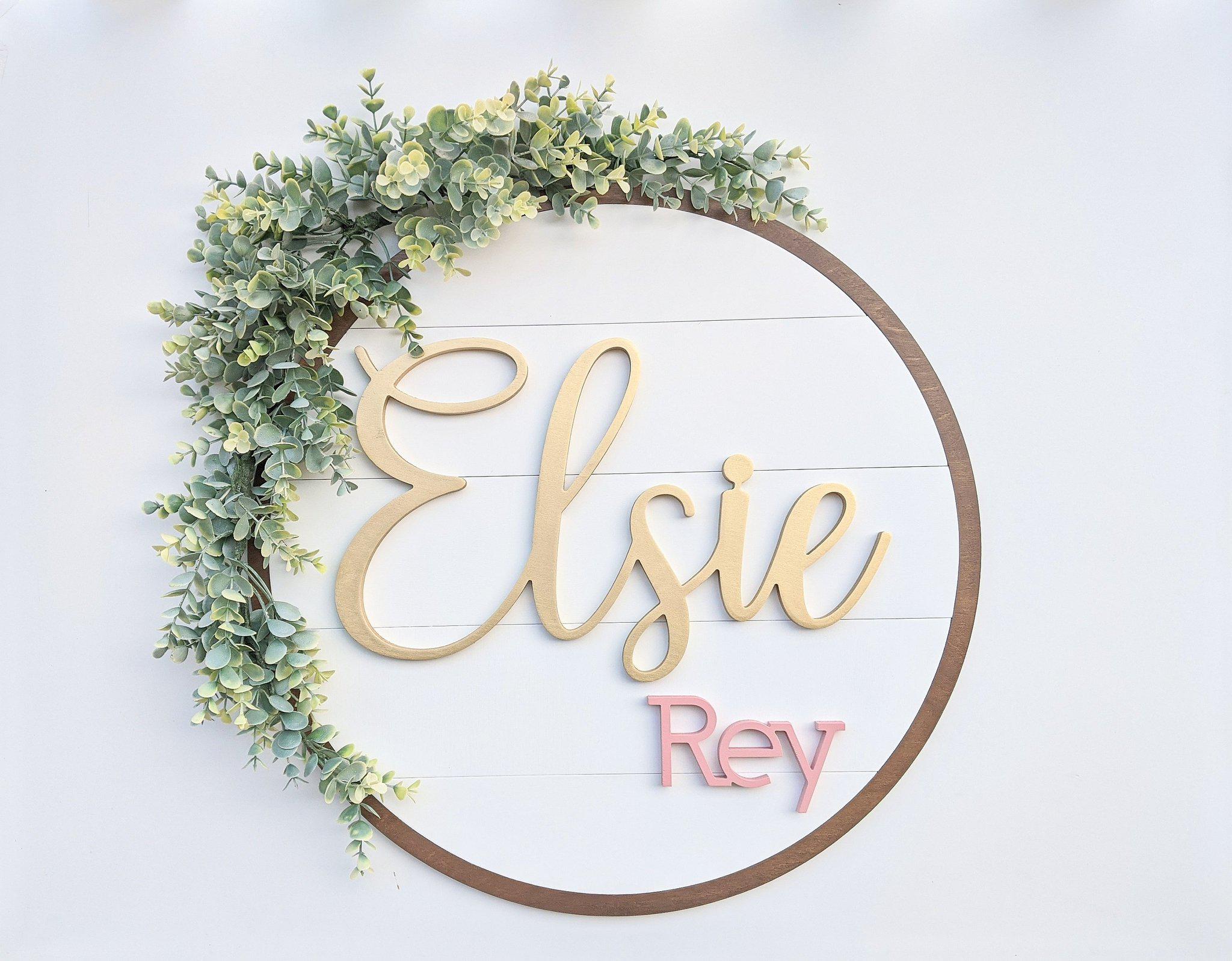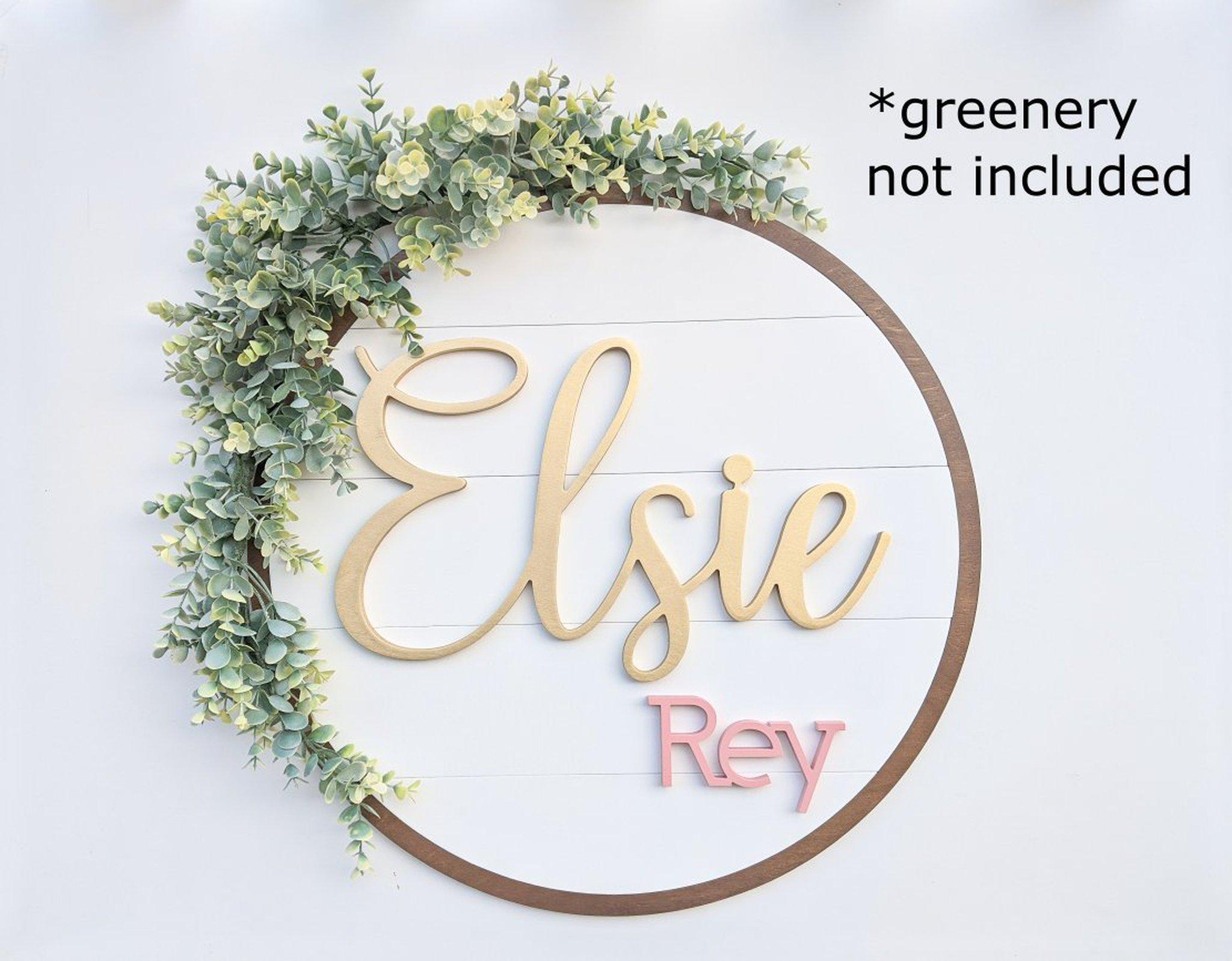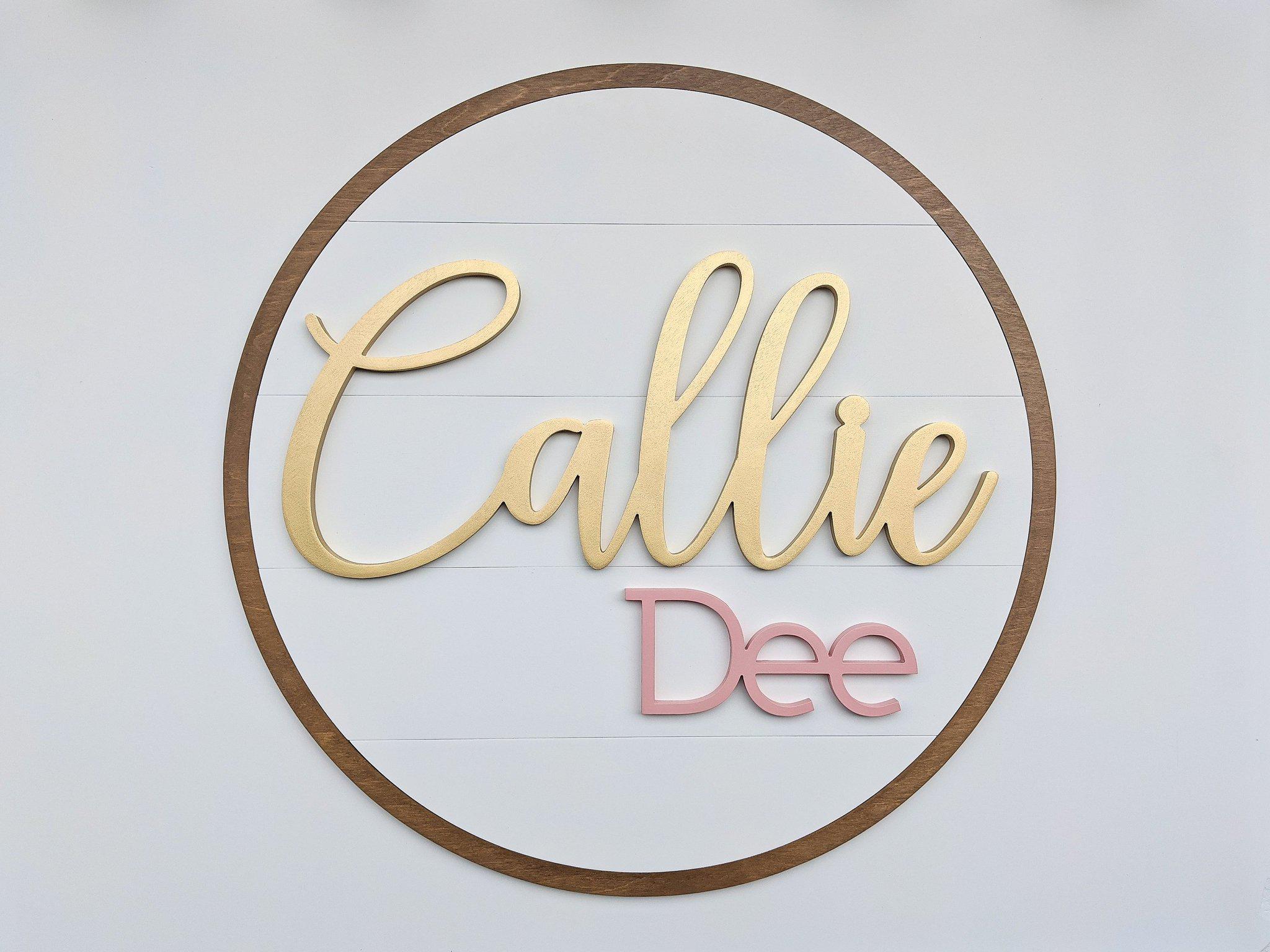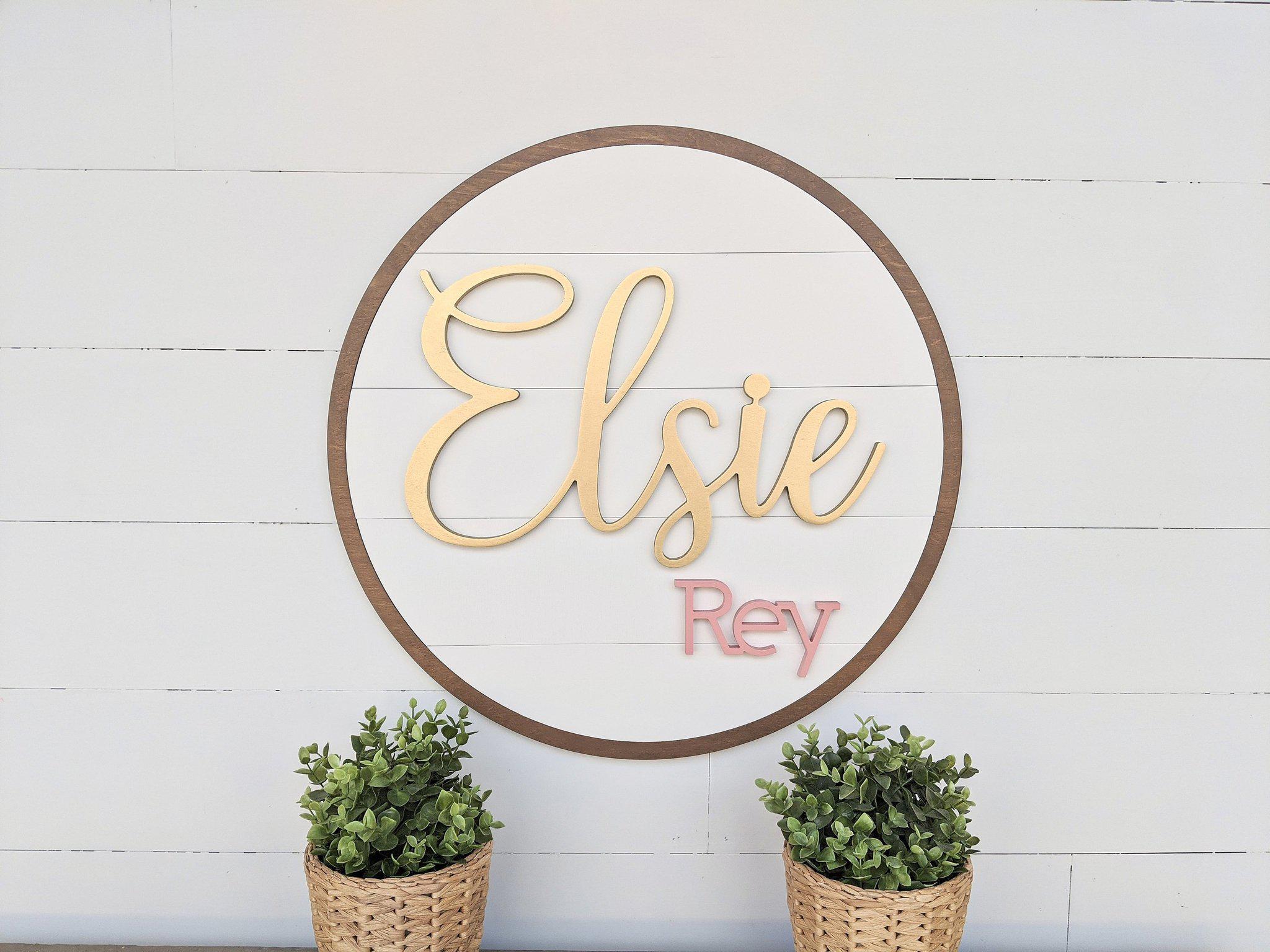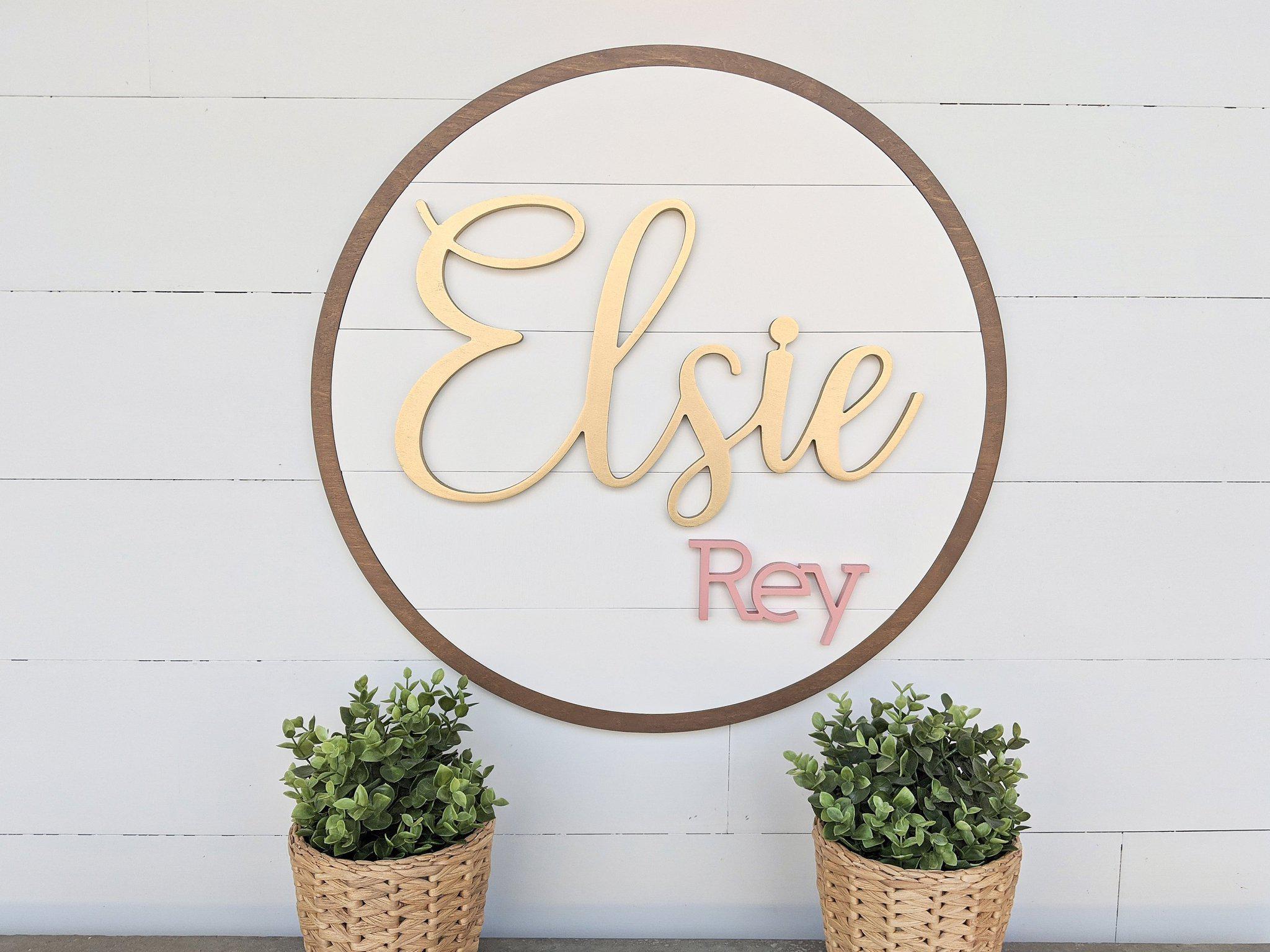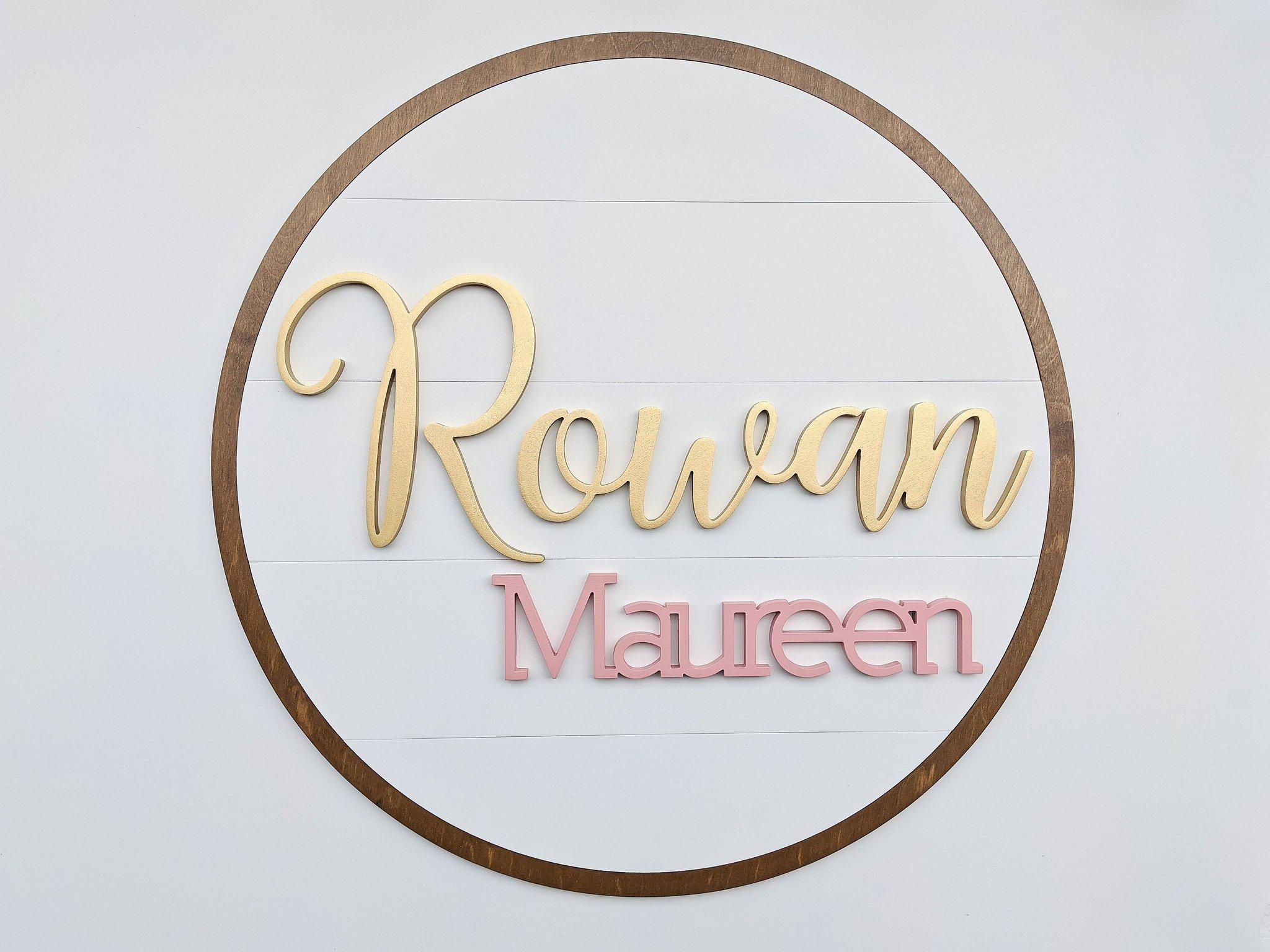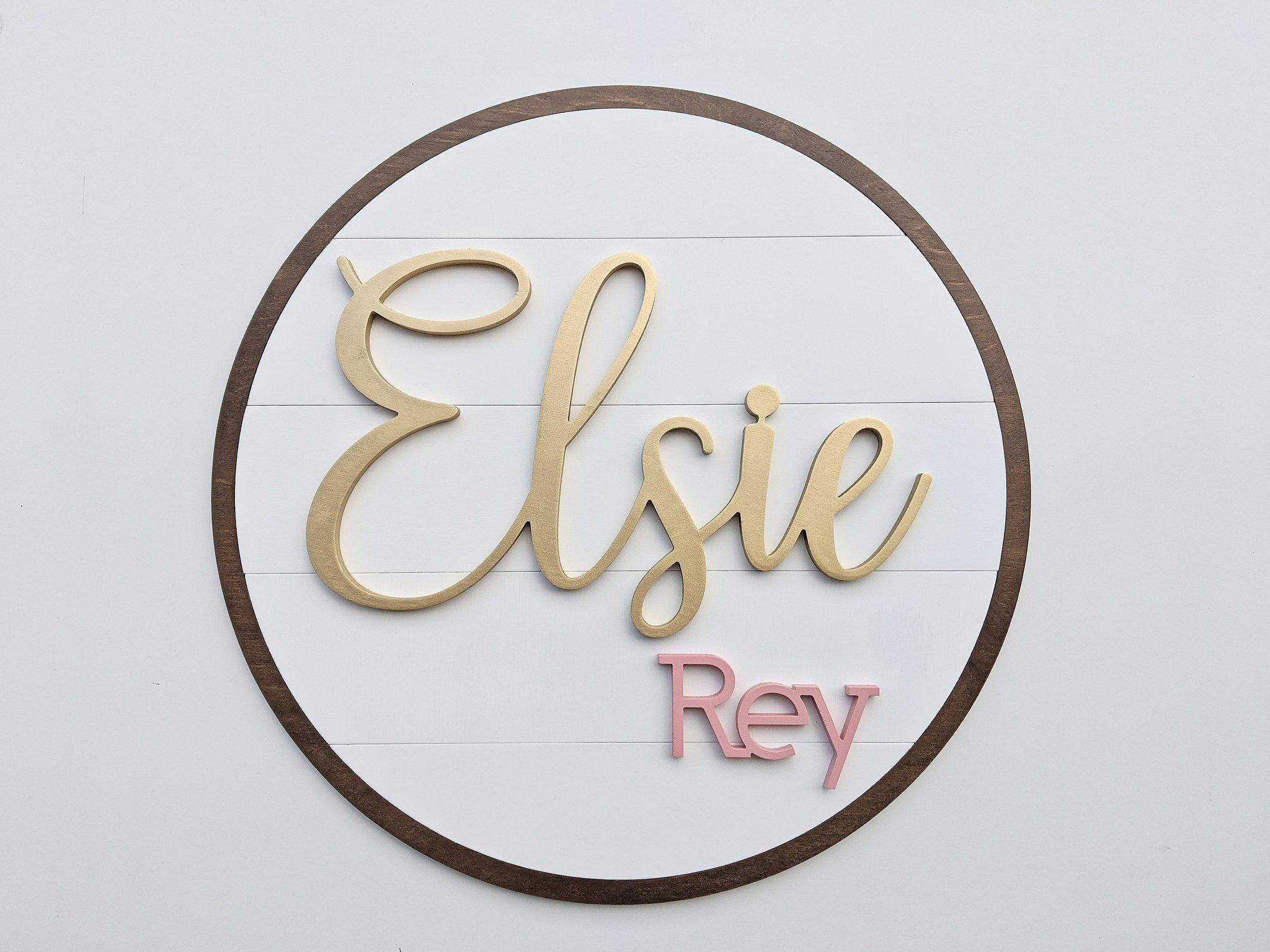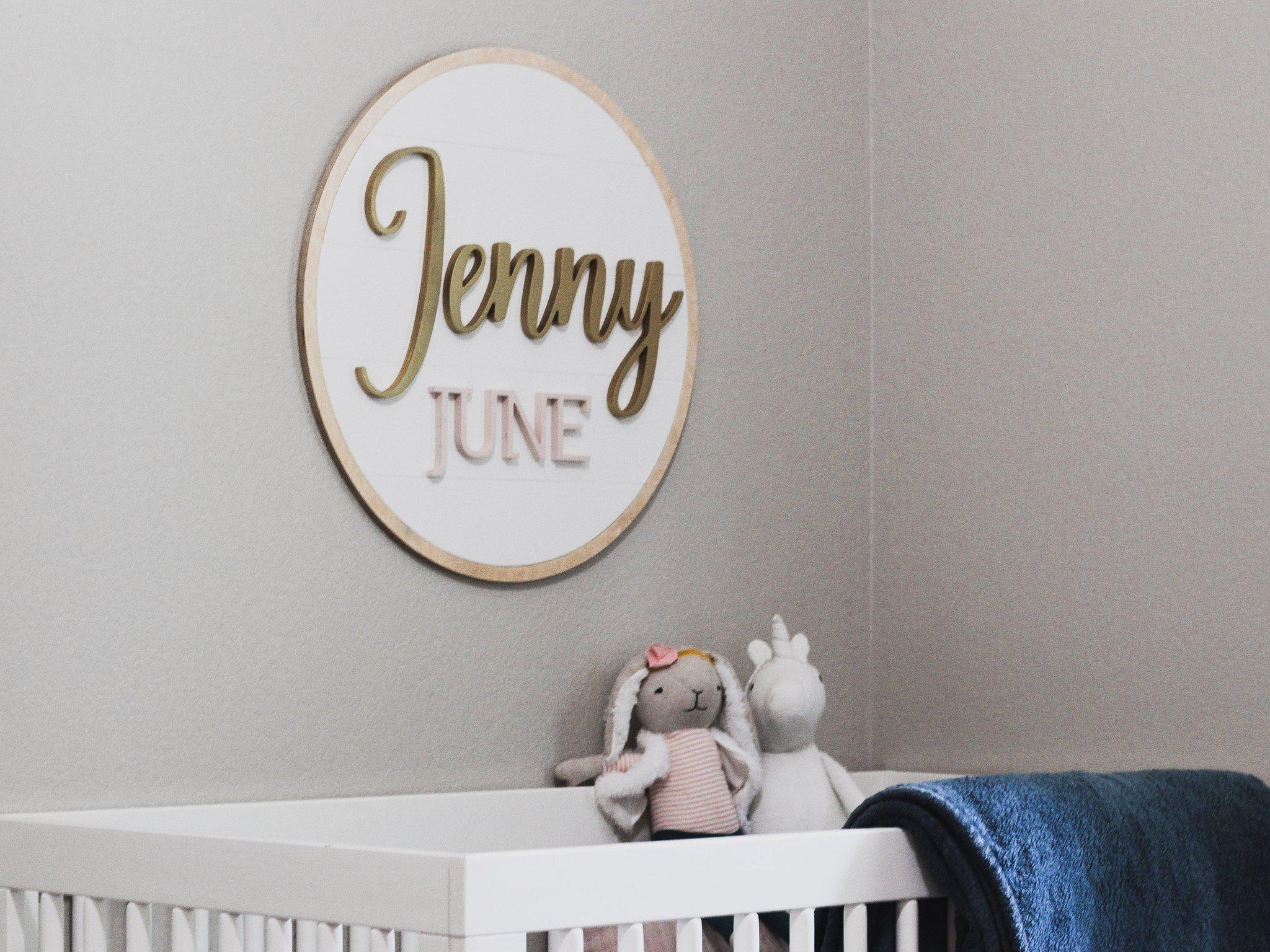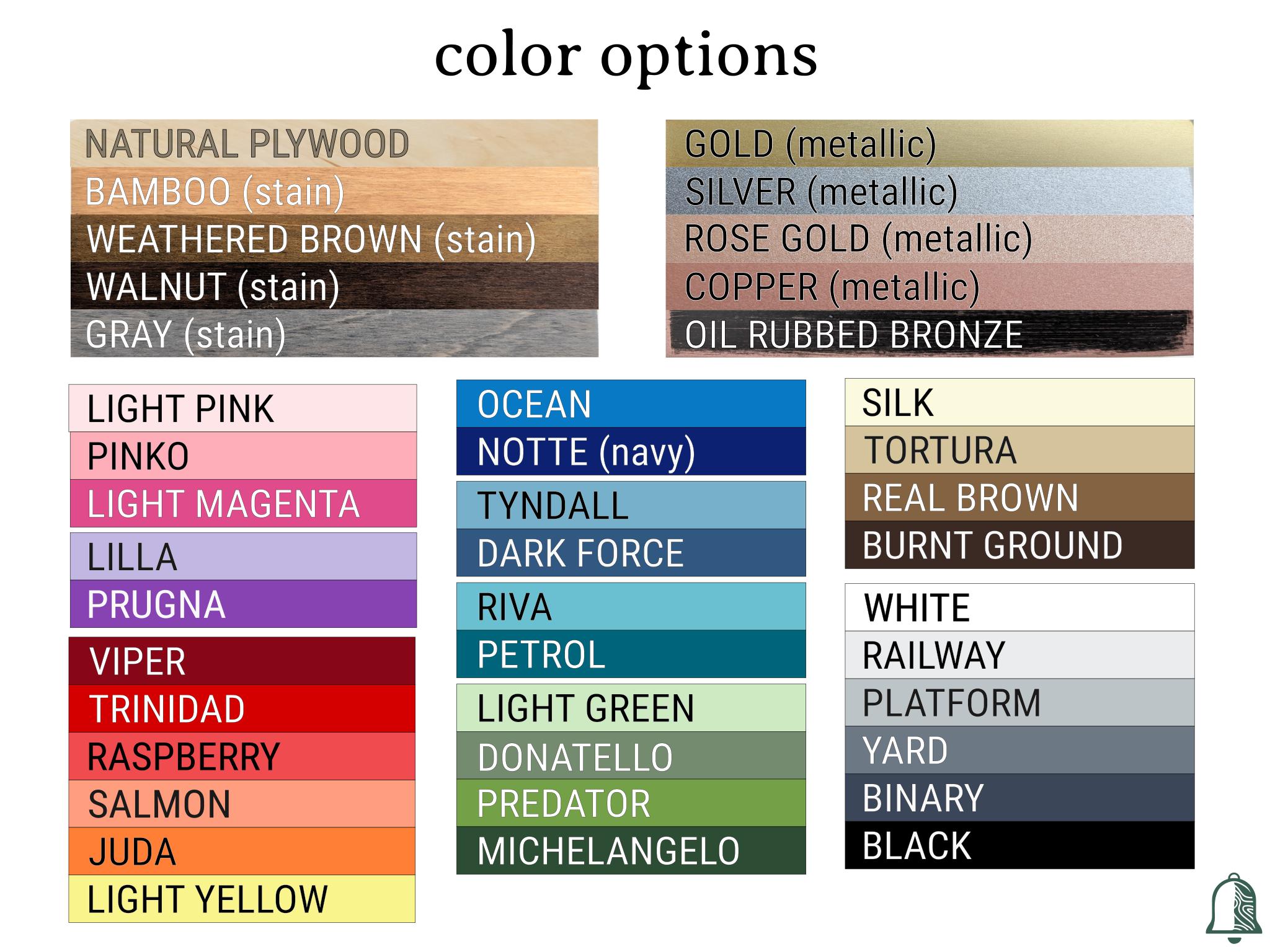 Name Sign - Elsie Rey Style
This size and style is perfect for over a crib. The greenery is not included, but you can easily leave it as it is or bring your own creativity and enhance the beauty of the wooden sign. A wire will be added to the back for hanging.
Estimated Arrival
Standard Shipping:
Dec 20 - Jan 01
Rush Shipping:
Dec 14 - Dec 17
All of our items are made to order, so it takes a few days to cut and finish each piece. 
Free standard shipping on orders over $45.
Rush shipping available at checkout.
Returns are accepted within 30 days of arrival. Customized items cannot be returned.
Each piece is cut from 1/2 inch thick premium birch plywood, sanded, painted and finished at our shop in Arkansas, USA.
The twins names
Our entire family loved the signs you made for our grandchildren to come, Abigayle Grace and Peyton Thomas. We appreciated having them for their shower. and they met our expectations. They were beautiful and sized perfectly.
Love it
I ordered my son's name for his nursery and I totally loved it! It's a great finish and size. It was a quick turn around for receiving it, great packaging!
Be Still
I bought the little quote in the color I chose to draw my eyes to it and to speak to me (and others ) to stop, think on The Lord, listen and feel . In this busy time that we live in this is a well deserved reminder . I like everything about it.