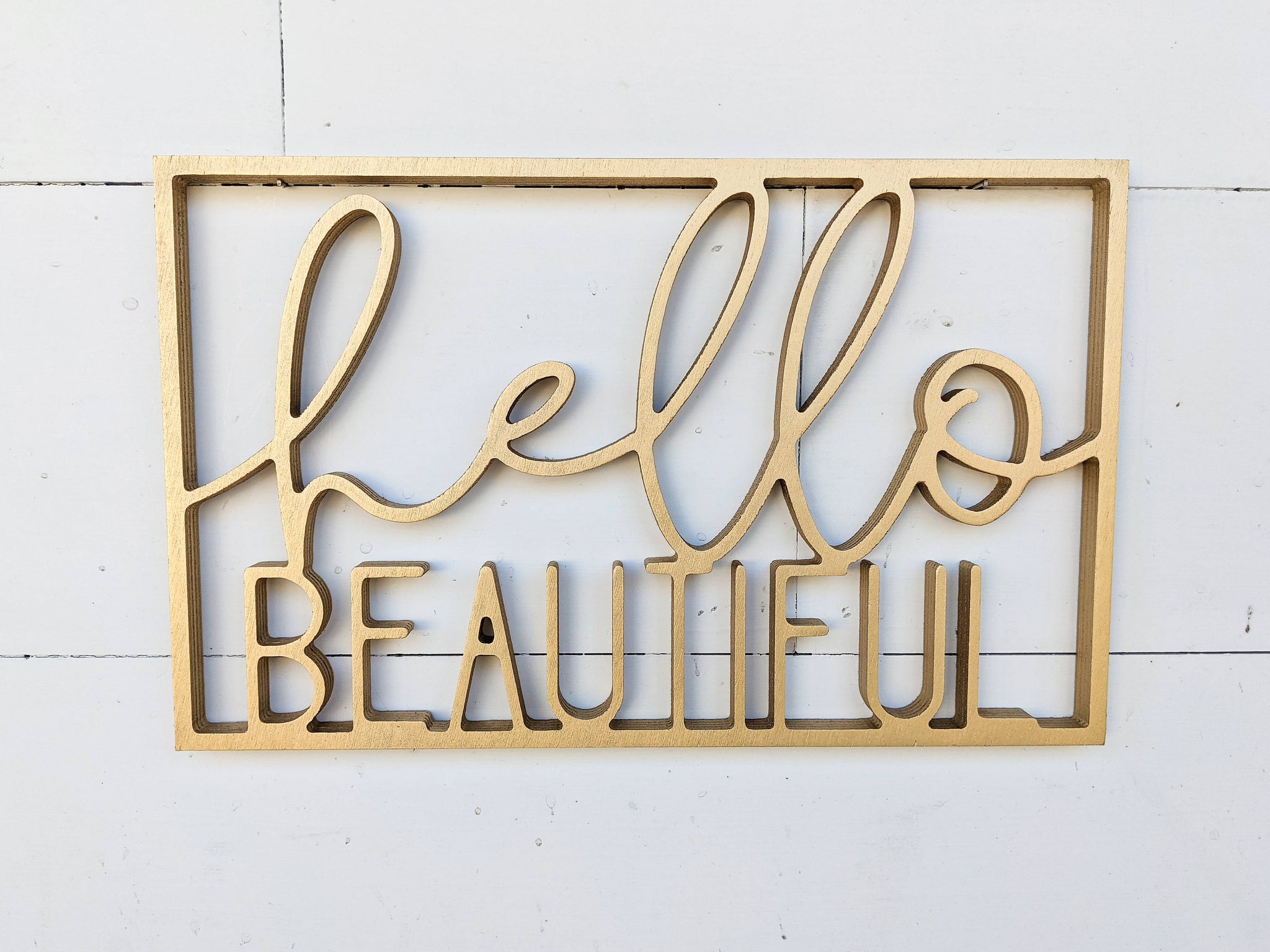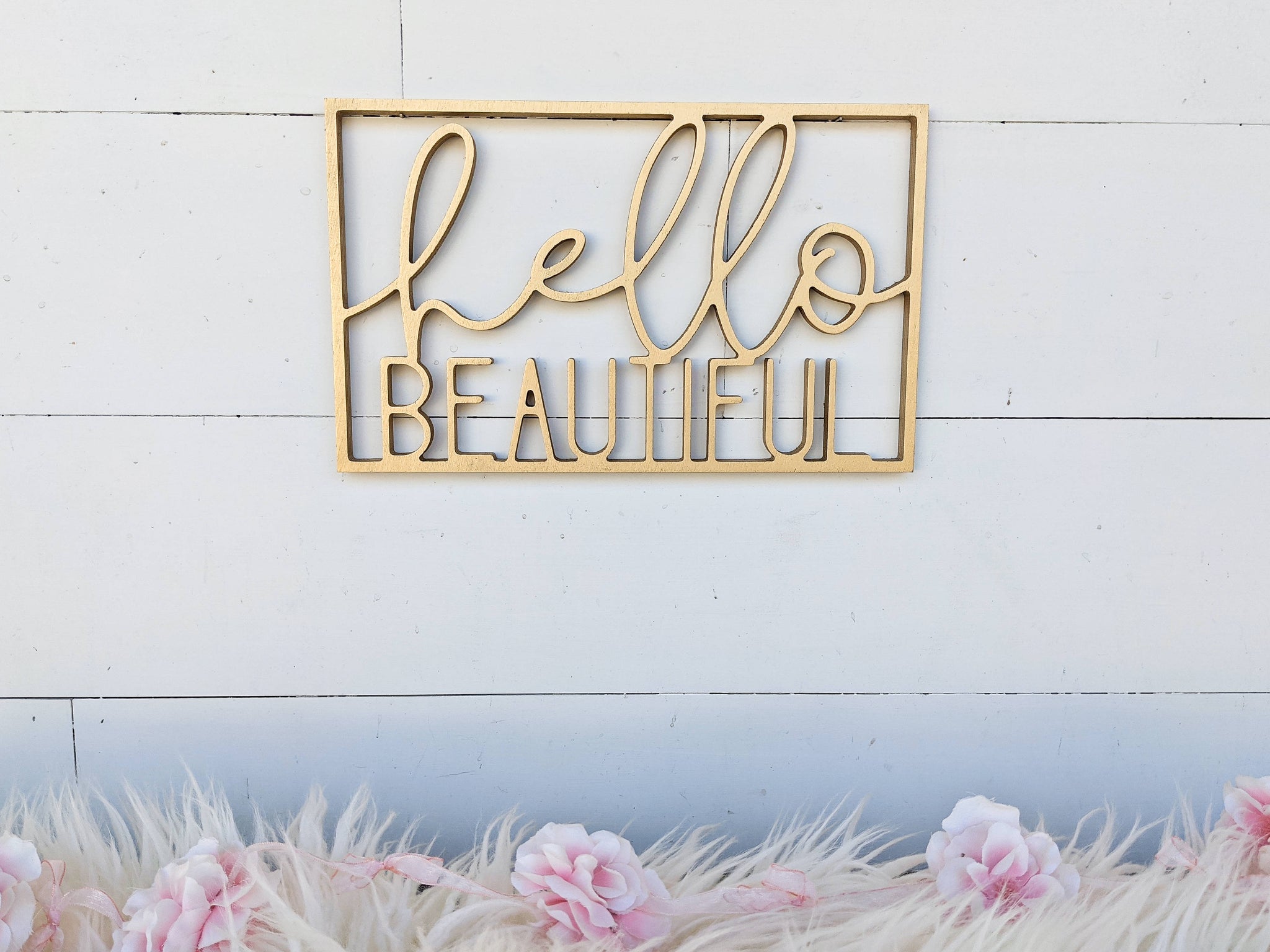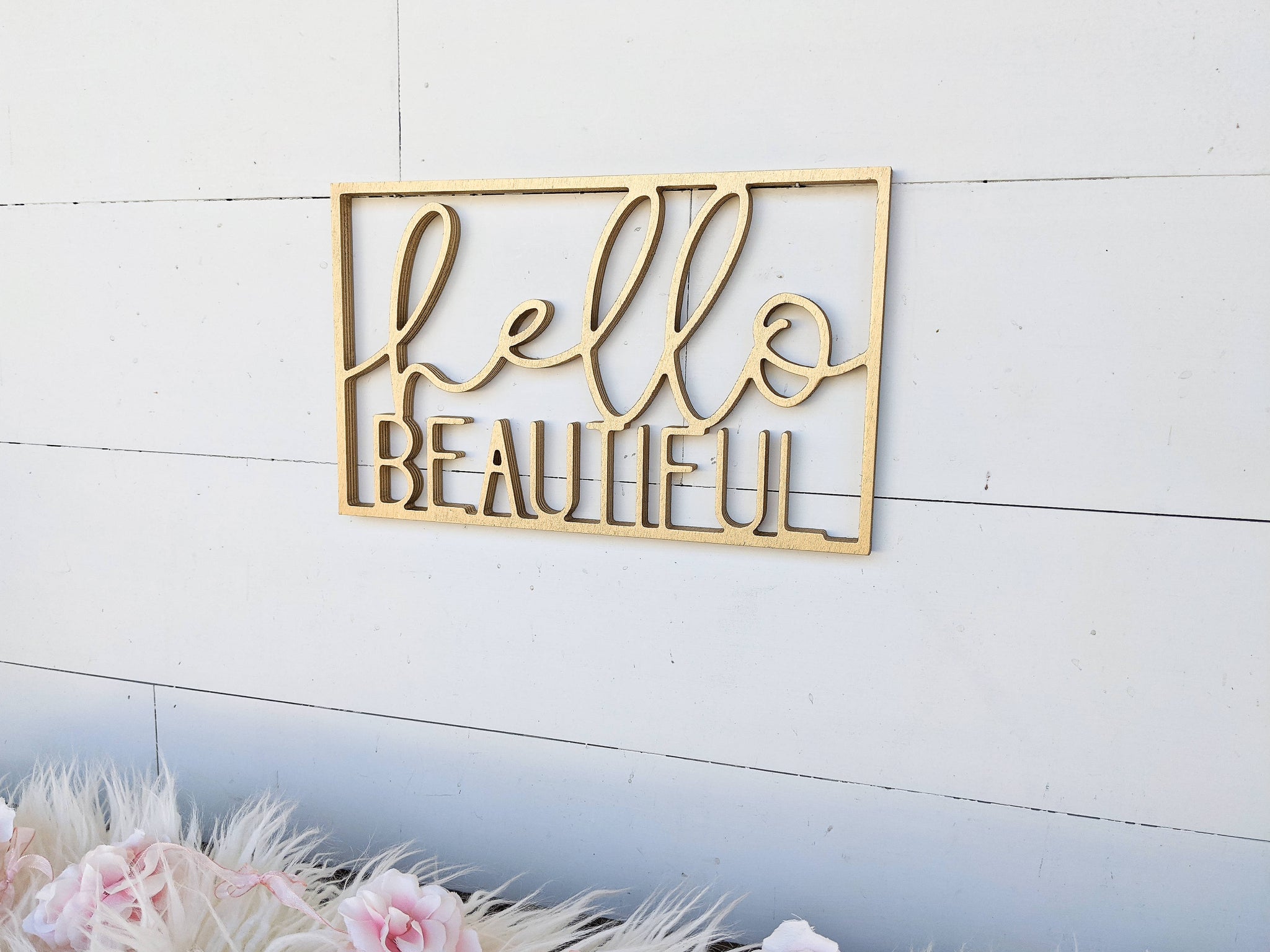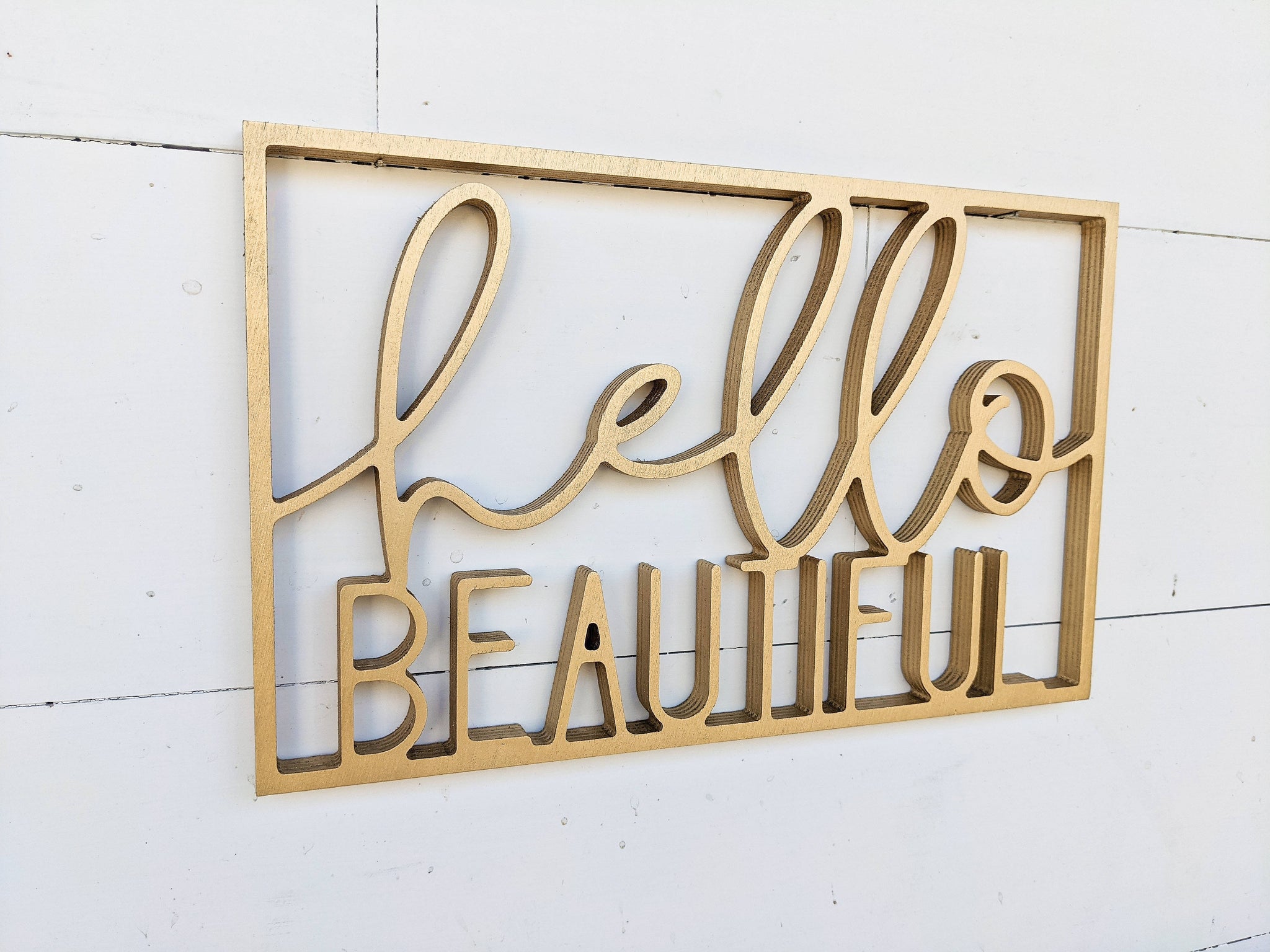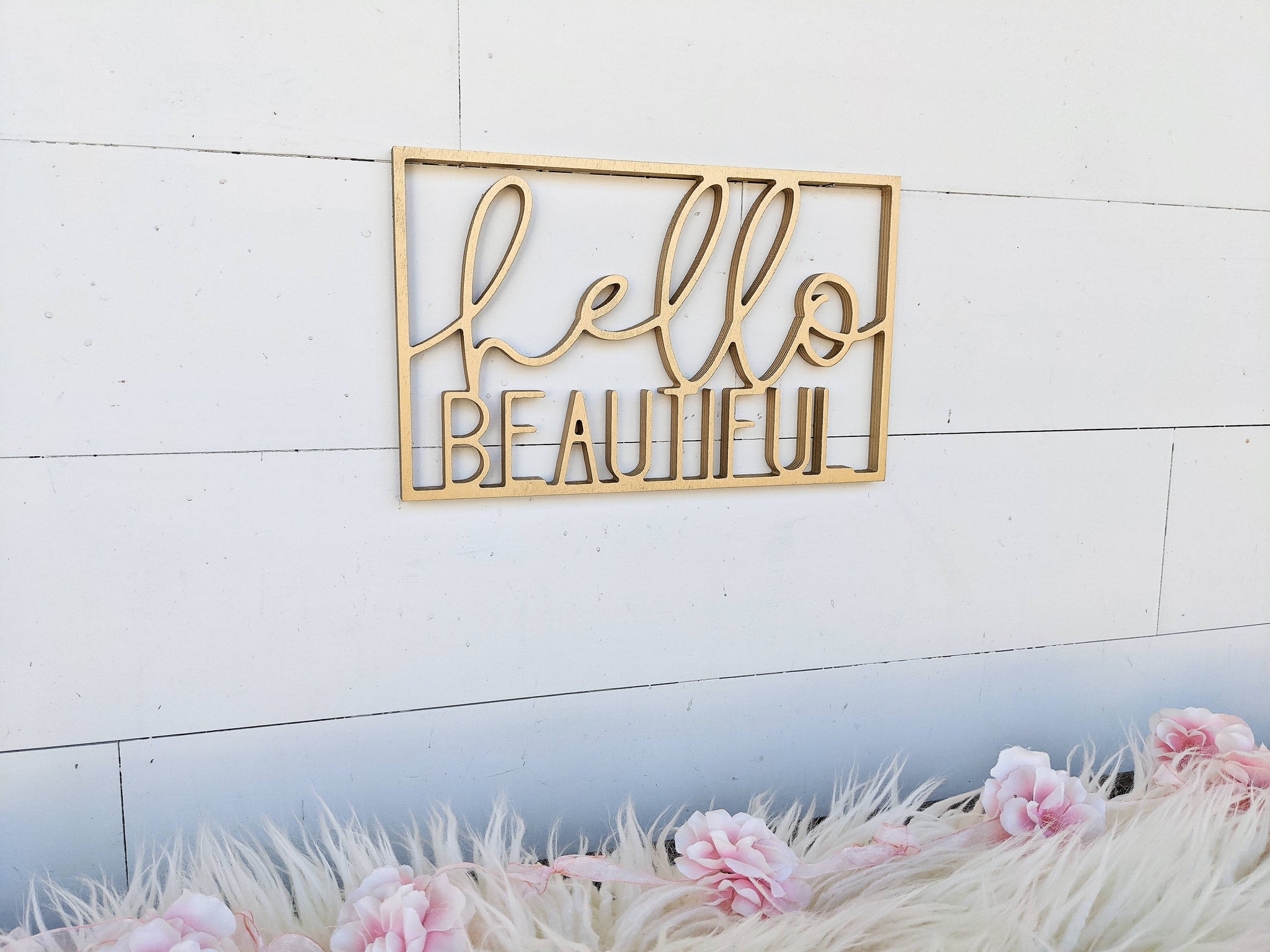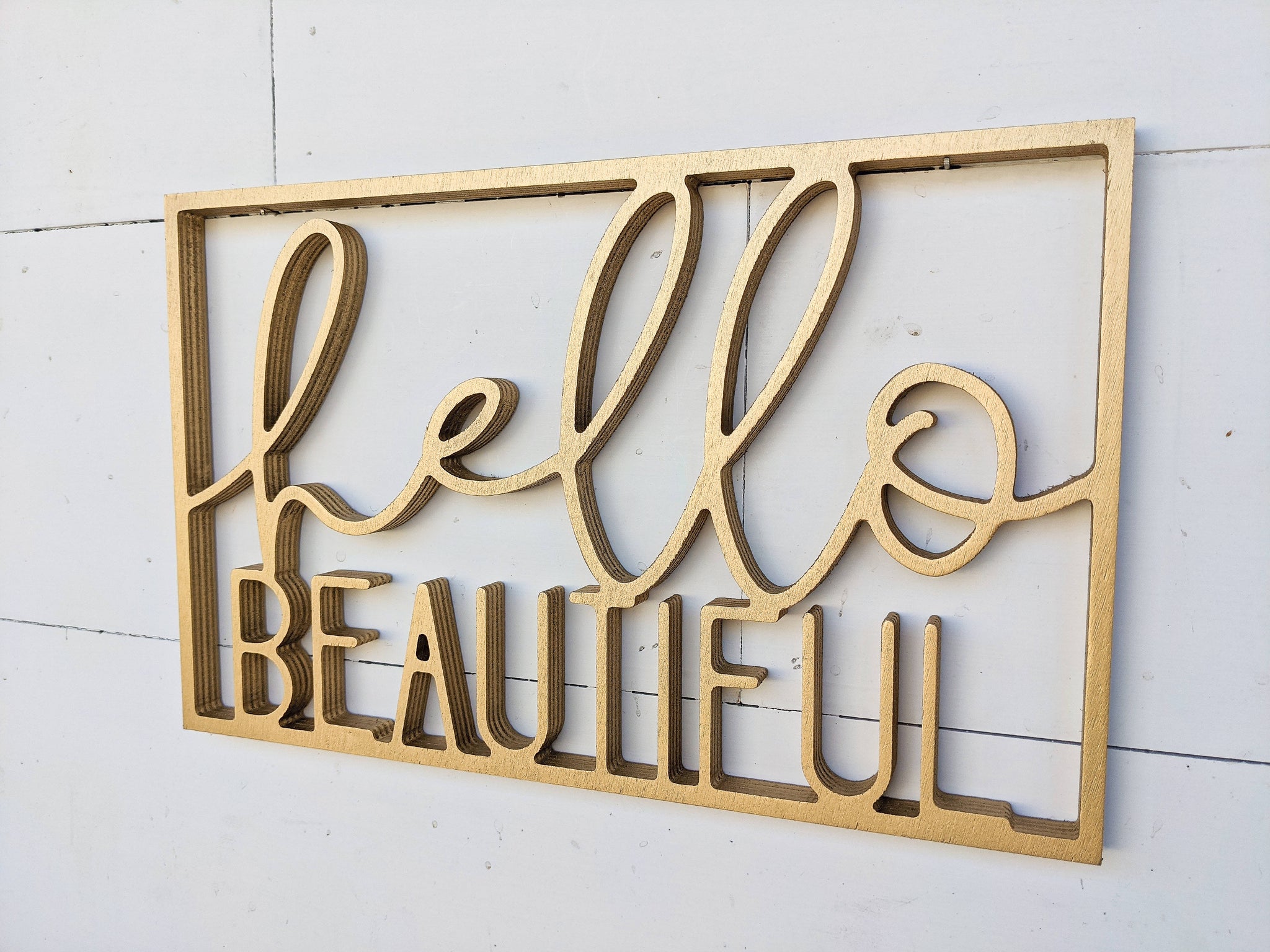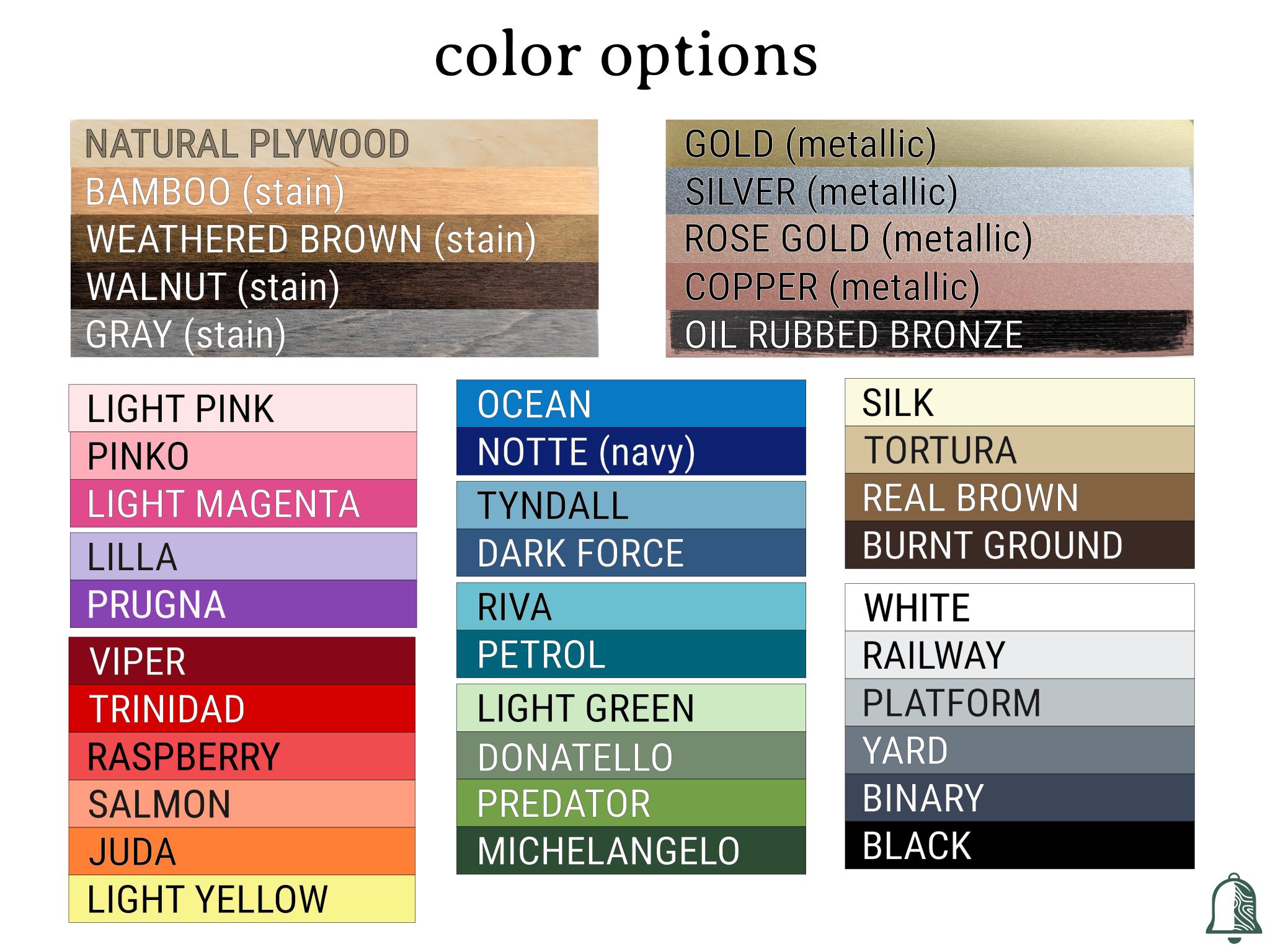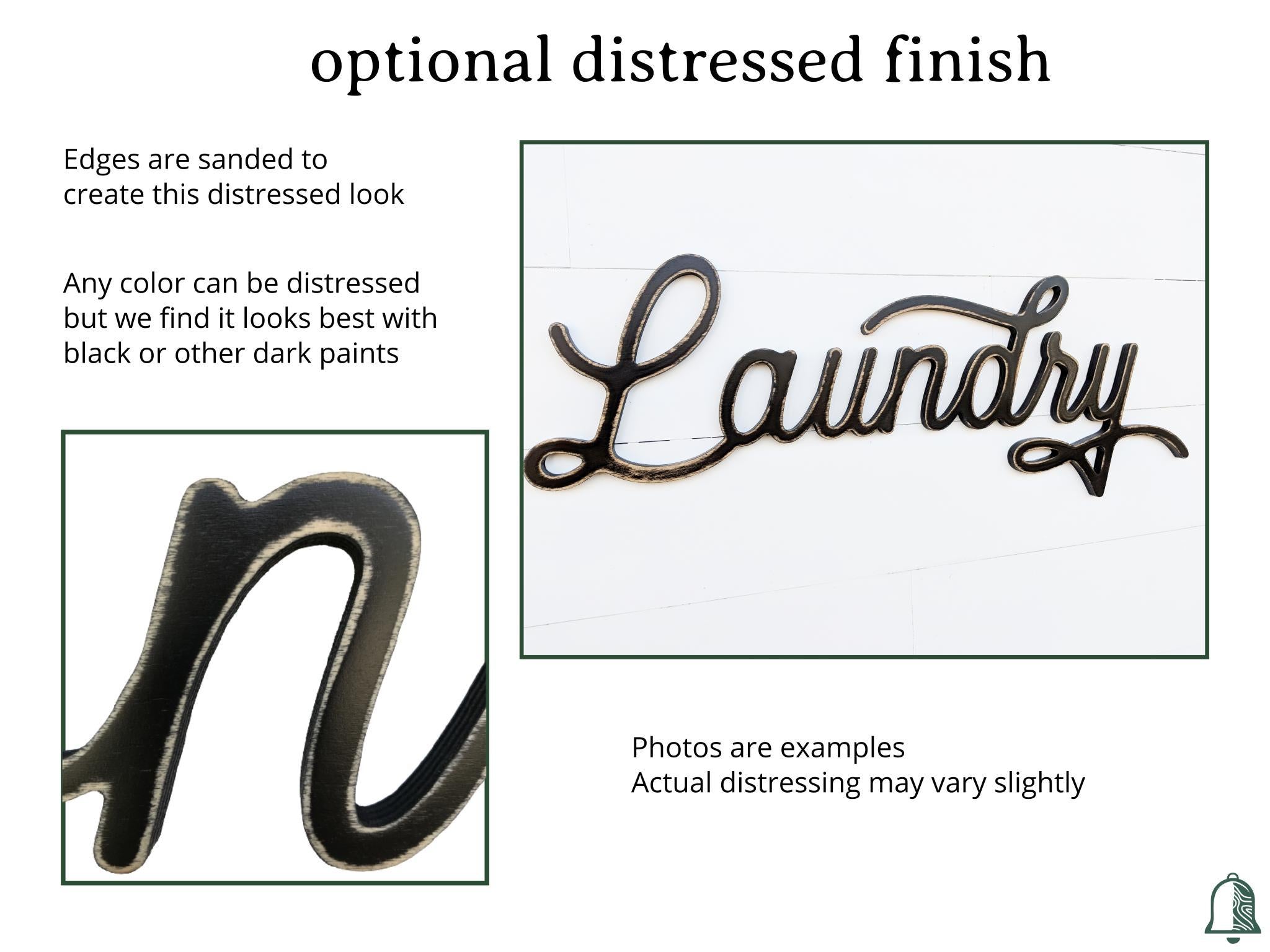 Hello Beautiful
Hang this "Hello Beautiful" sign in a nursery, girl's room, or teenager's space to give daily encouragement. Some good methods for hanging are: Command Strips, glue, or small nails in the open spaces of the letters.
Estimated Arrival
Standard Shipping:
Oct 01 - Oct 13
Rush Shipping:
Sep 25 - Sep 28
All of our items are made to order, so it takes a few days to cut and finish each piece. 
Free standard shipping on orders over $45.
Rush shipping available at checkout.
Returns are accepted within 30 days of arrival. Customized items cannot be returned.
Each piece is cut from 1/2 inch thick premium birch plywood, sanded, painted and finished at our shop in Arkansas, USA.