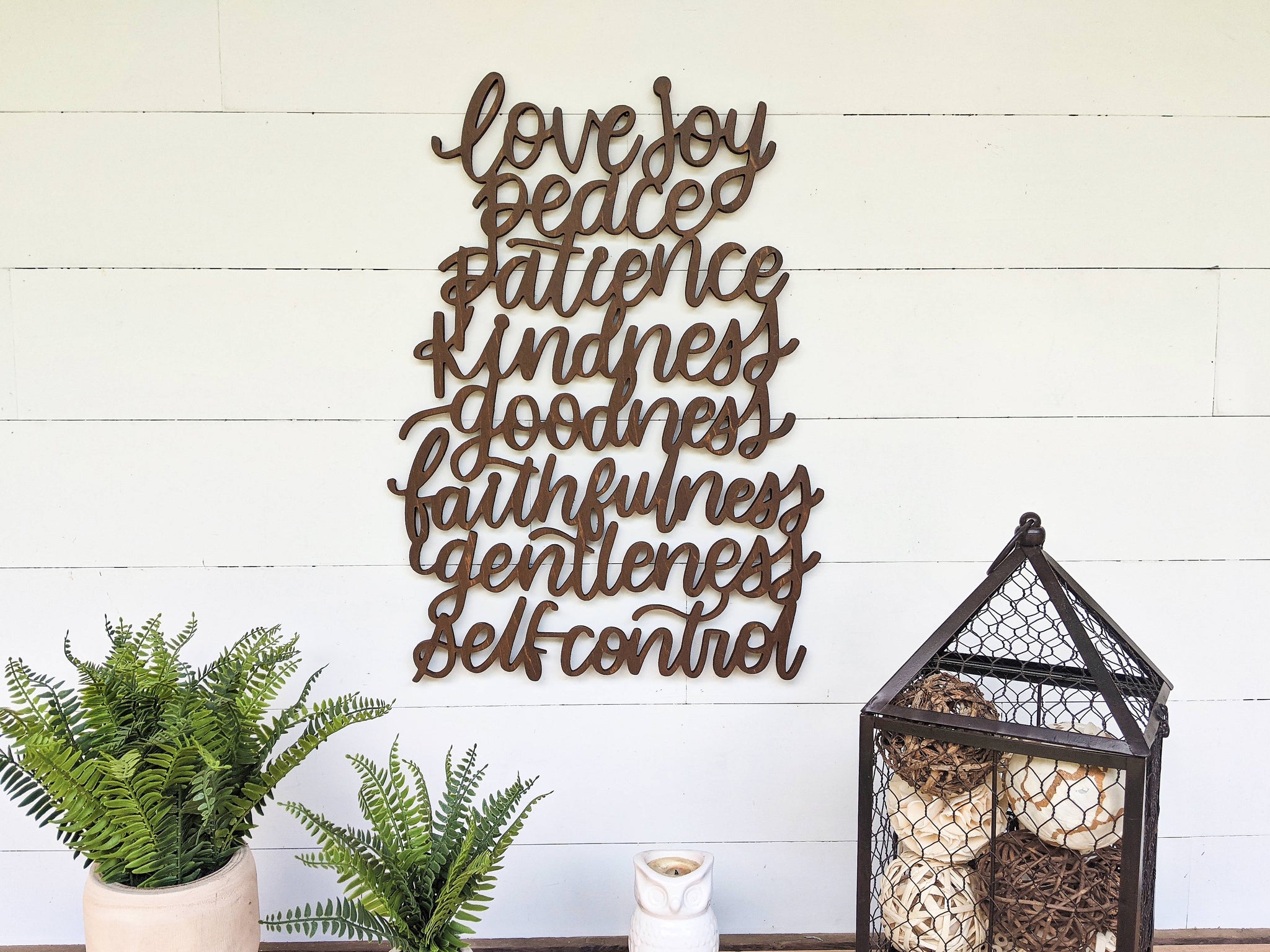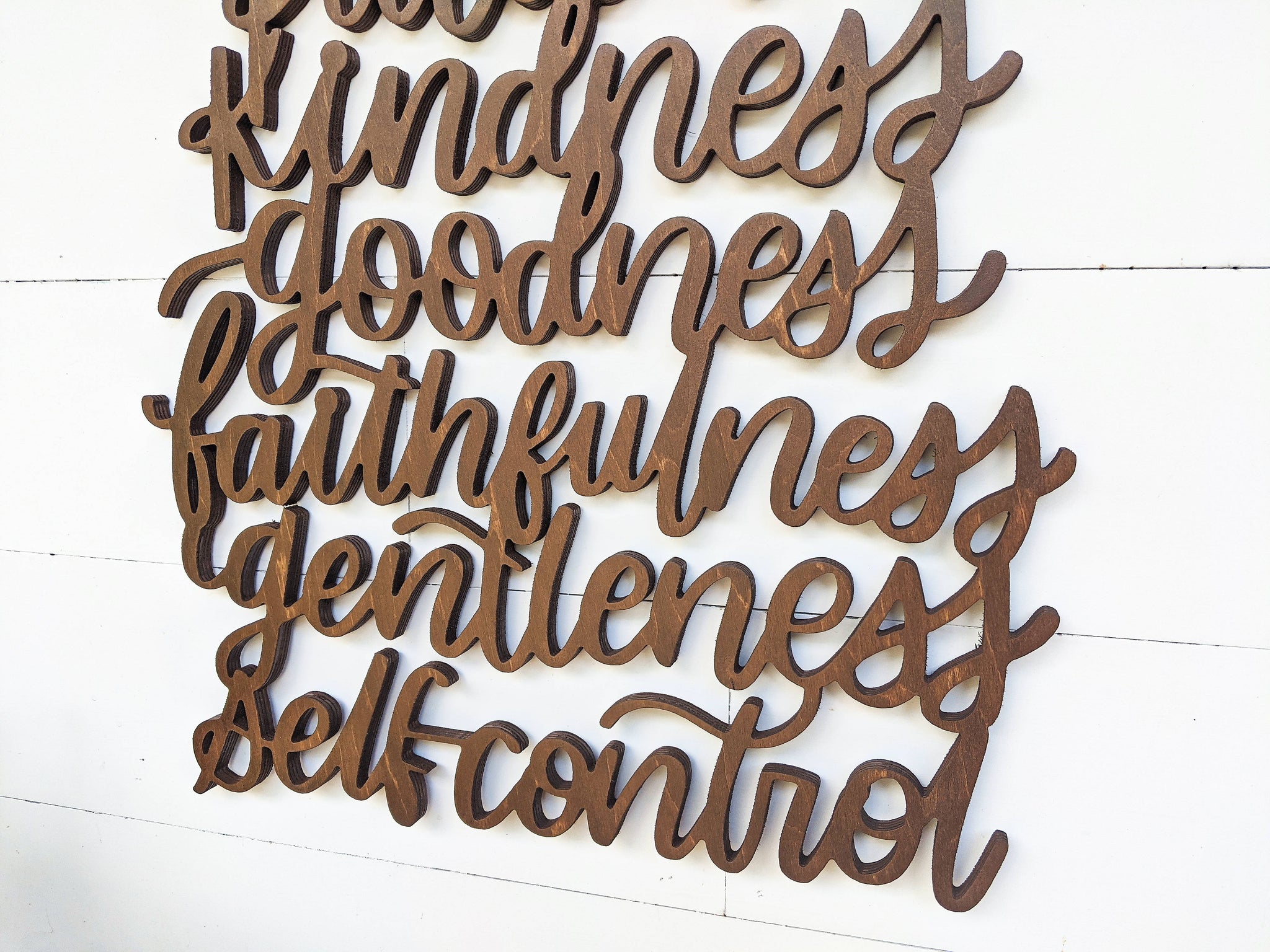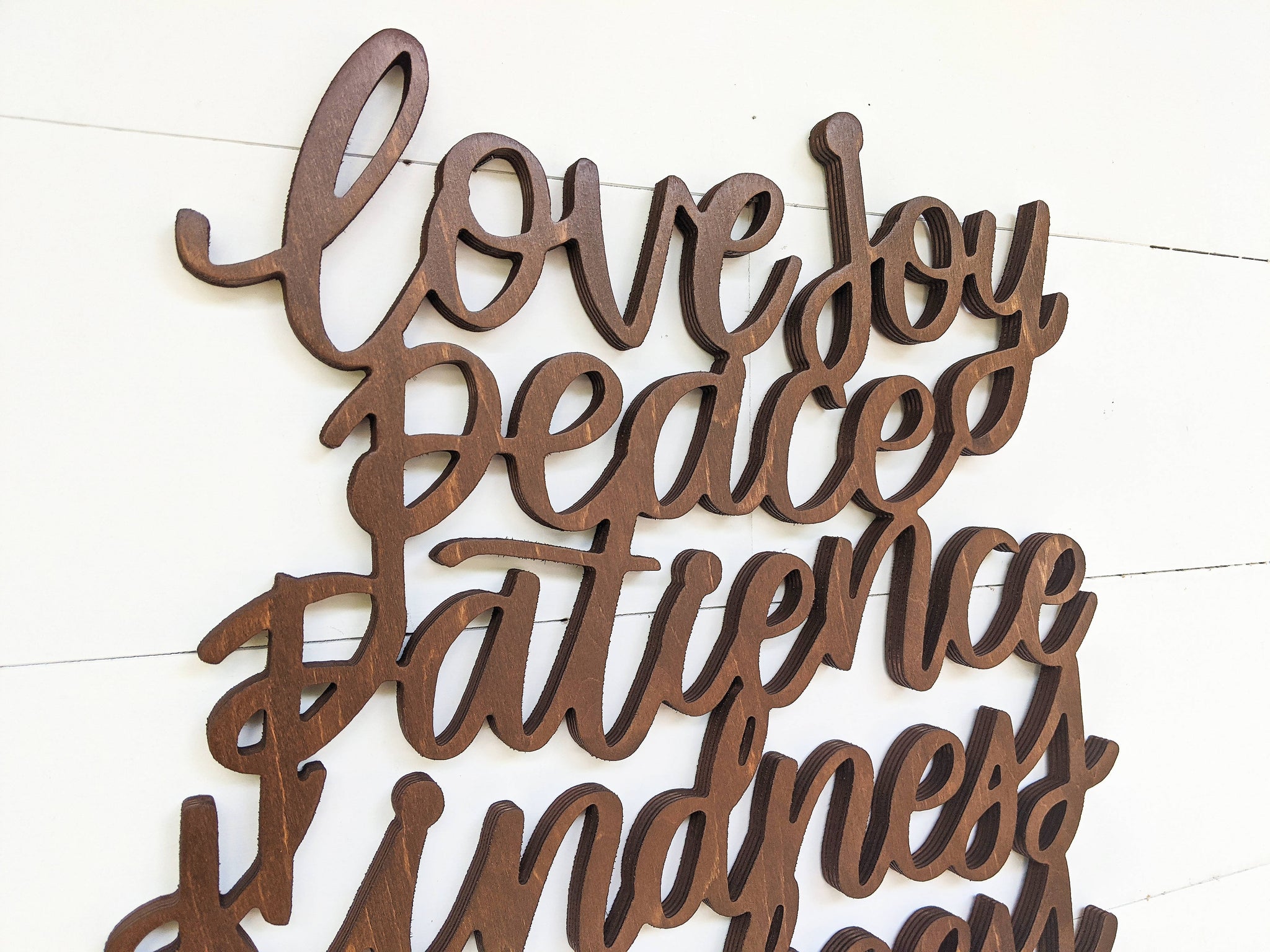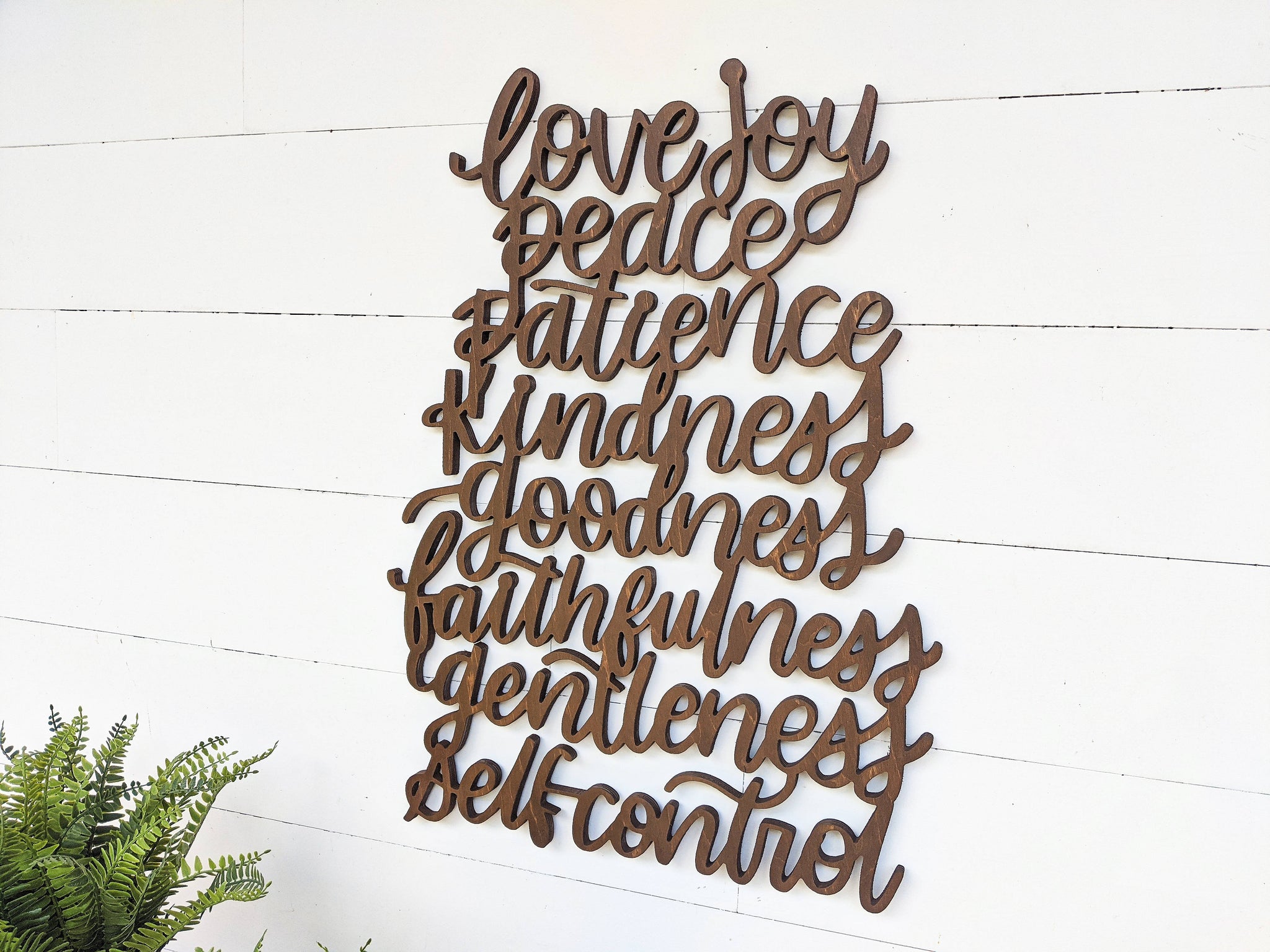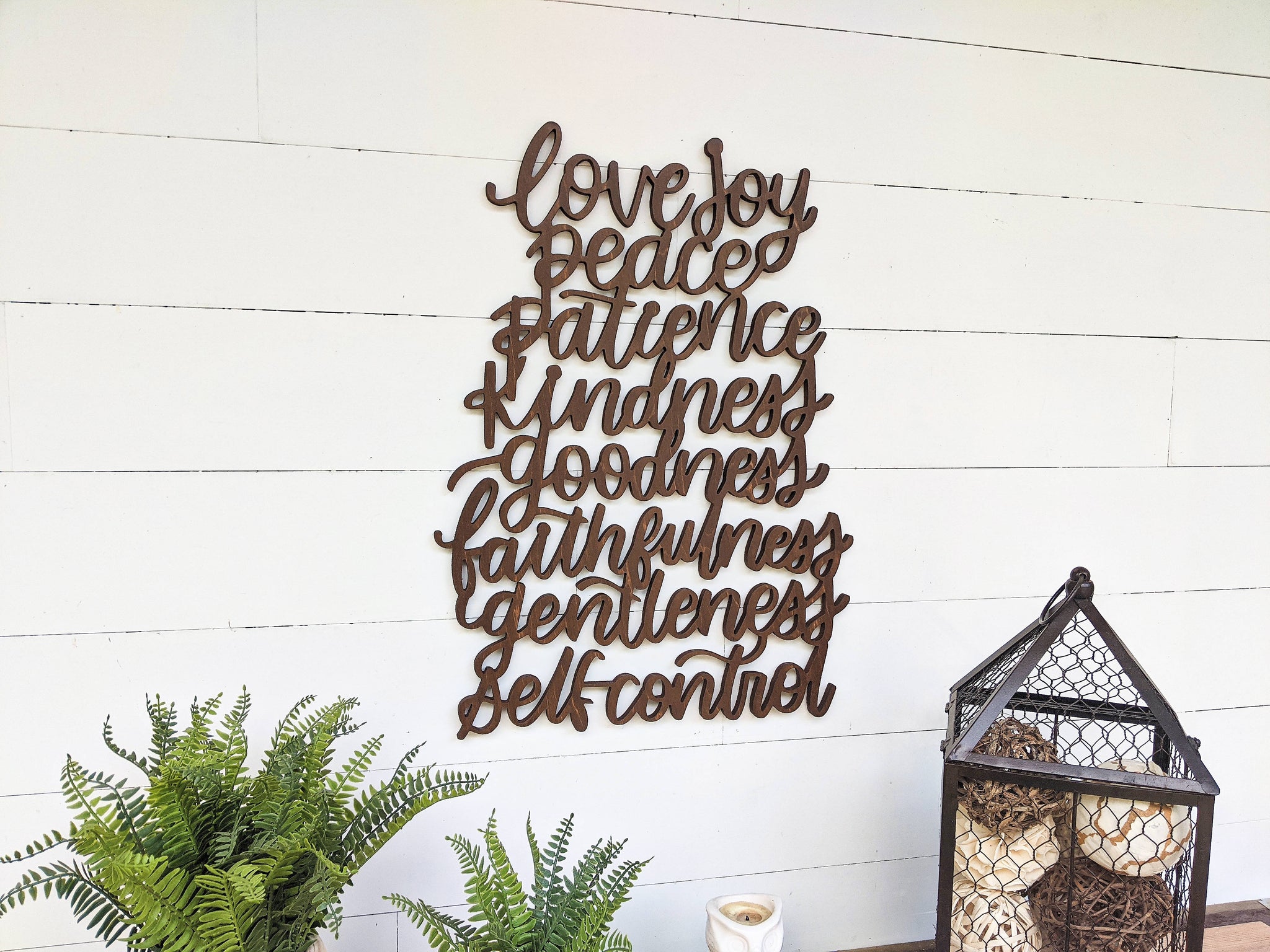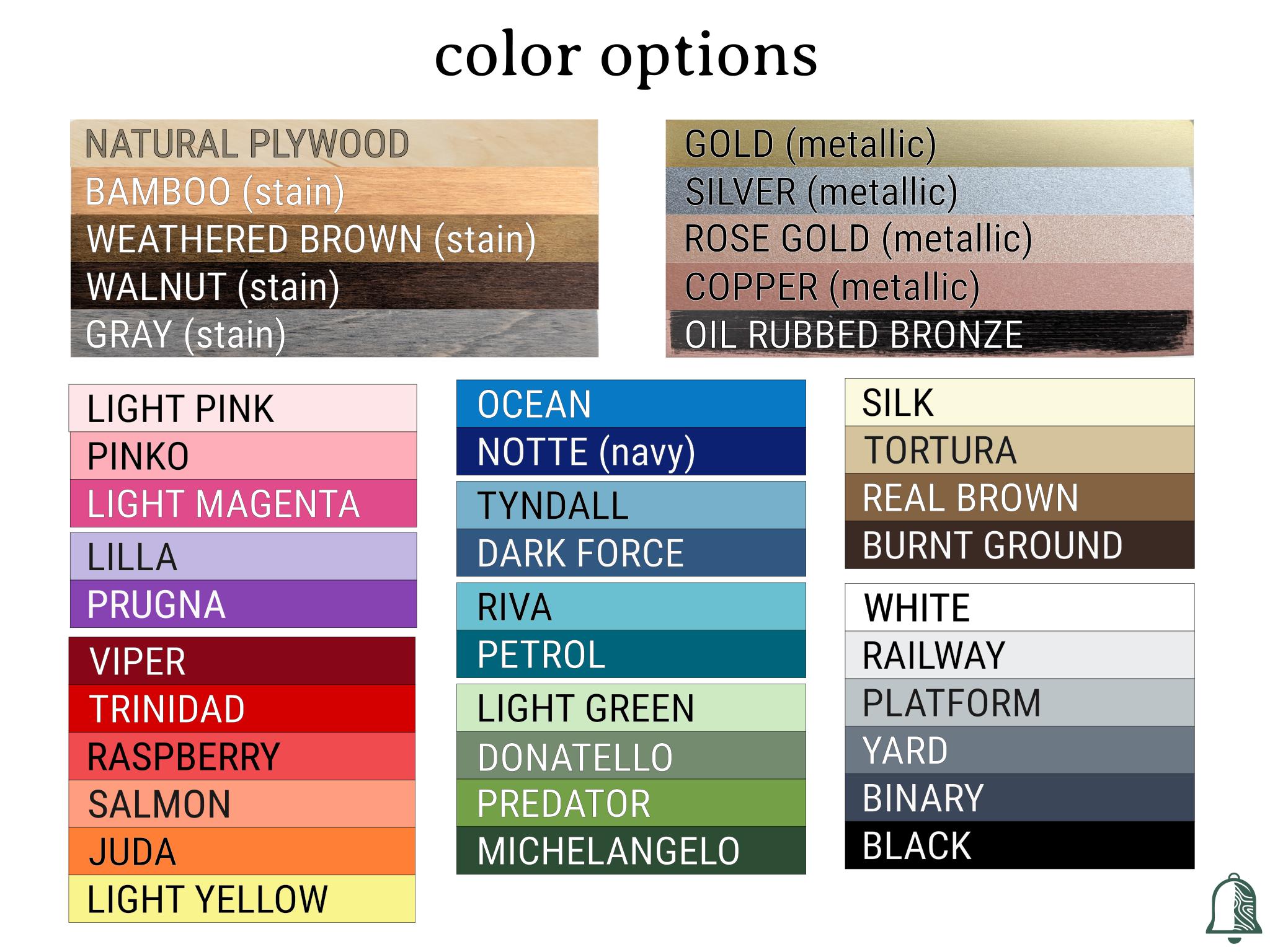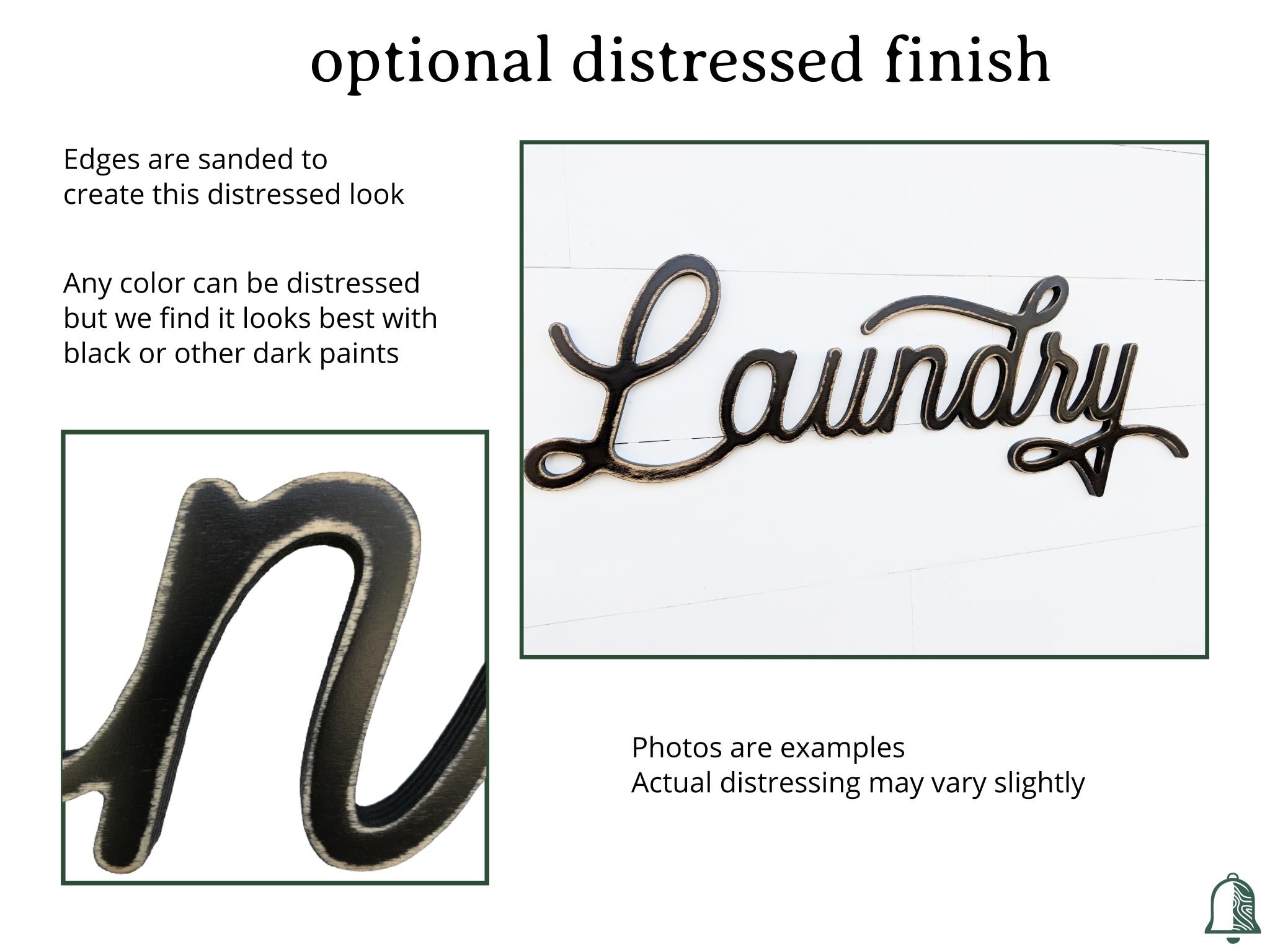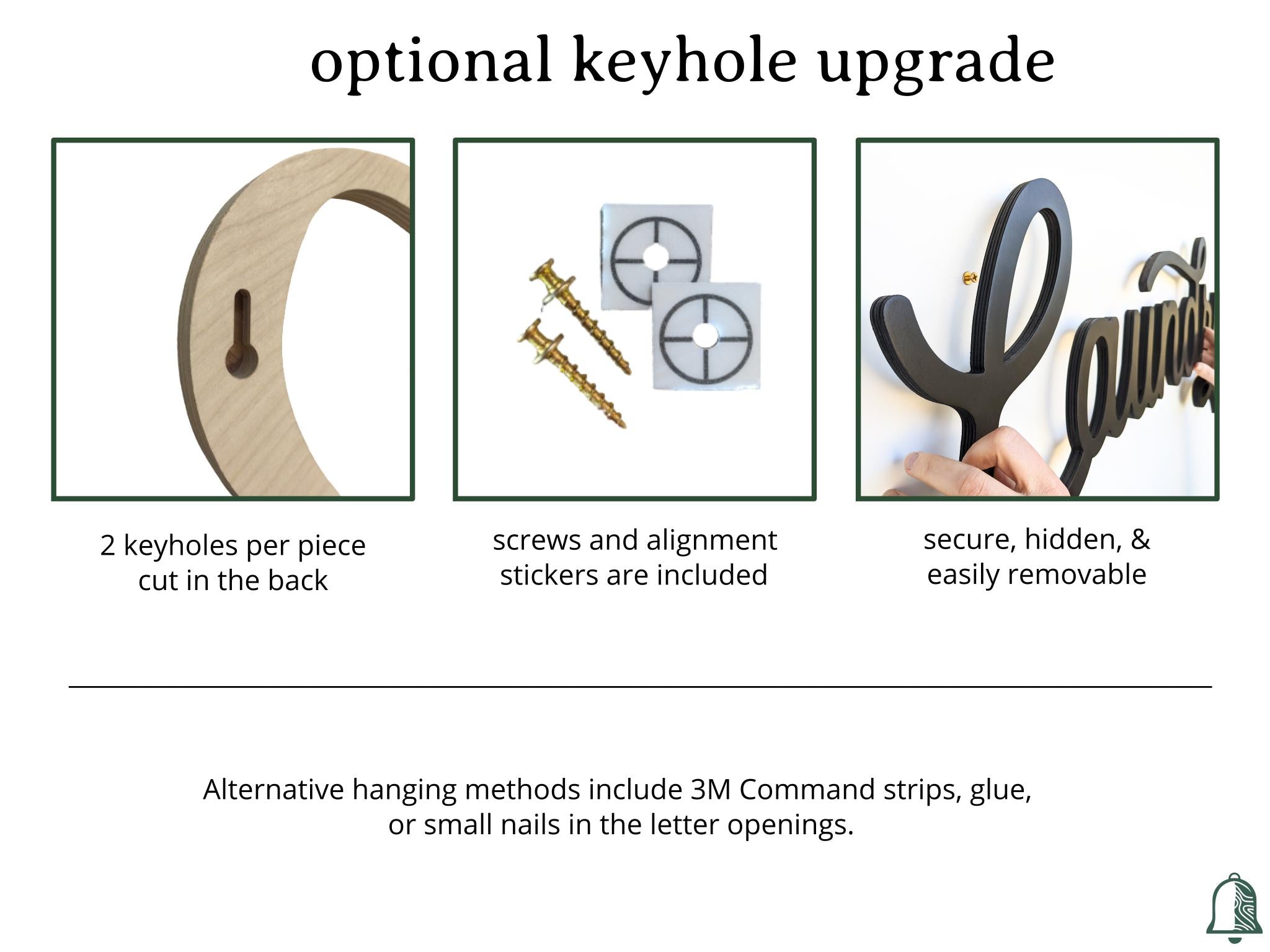 Fruits of the Spirit
This handmade wooden sign includes all of the Fruits of the Spirit. Love, Joy, Peace, Patience, Kindness, Goodness, Faithfulness, Gentleness, and Self-Control.
Estimated Arrival
Standard Shipping:
Oct 03 - Oct 15
Rush Shipping:
Sep 27 - Sep 30
All of our items are made to order, so it takes a few days to cut and finish each piece. 
Free standard shipping on orders over $45.
Rush shipping available at checkout.
Returns are accepted within 30 days of arrival. Customized items cannot be returned.
Each piece is cut from 1/2 inch thick premium birch plywood, sanded, painted and finished at our shop in Arkansas, USA.