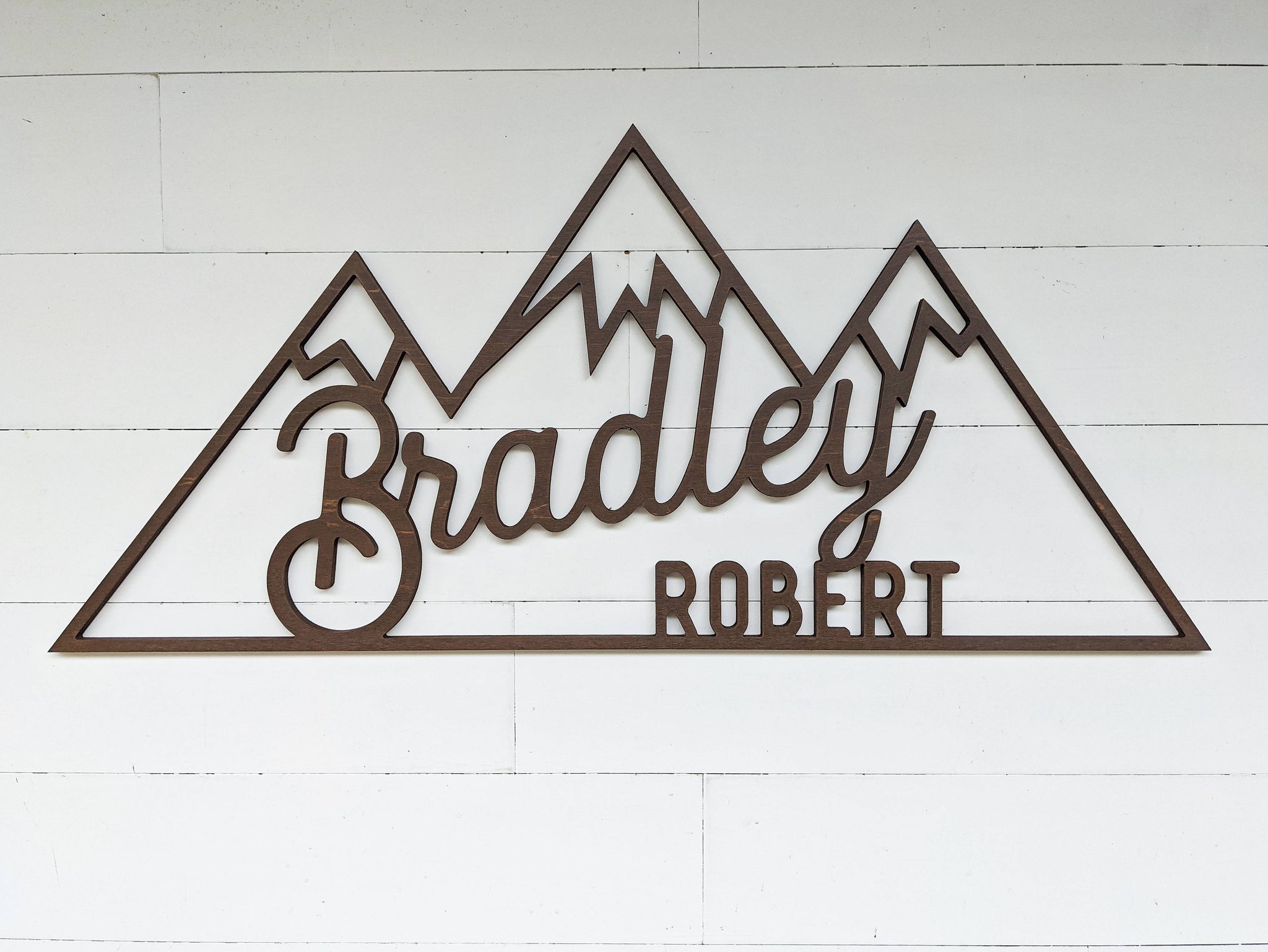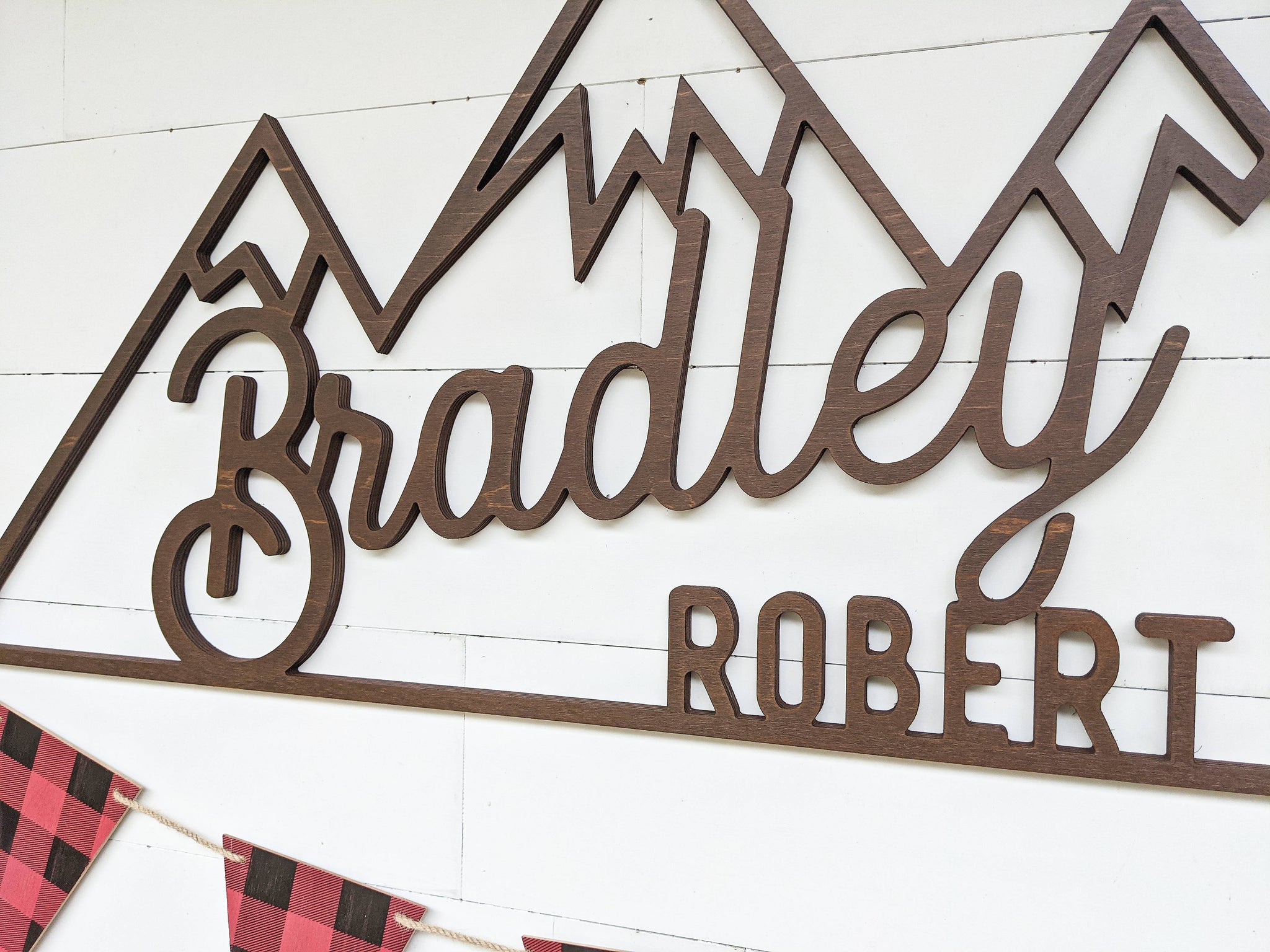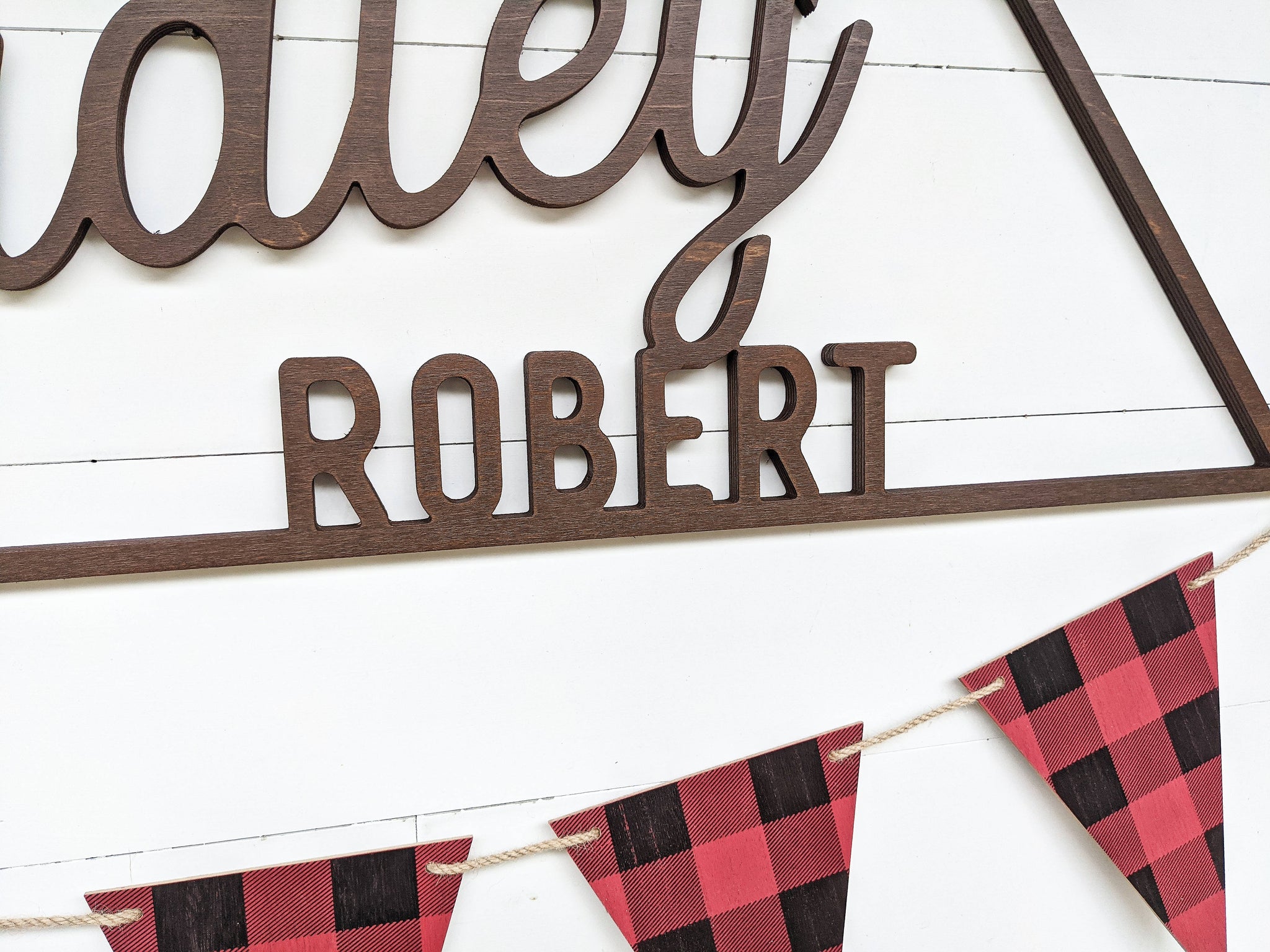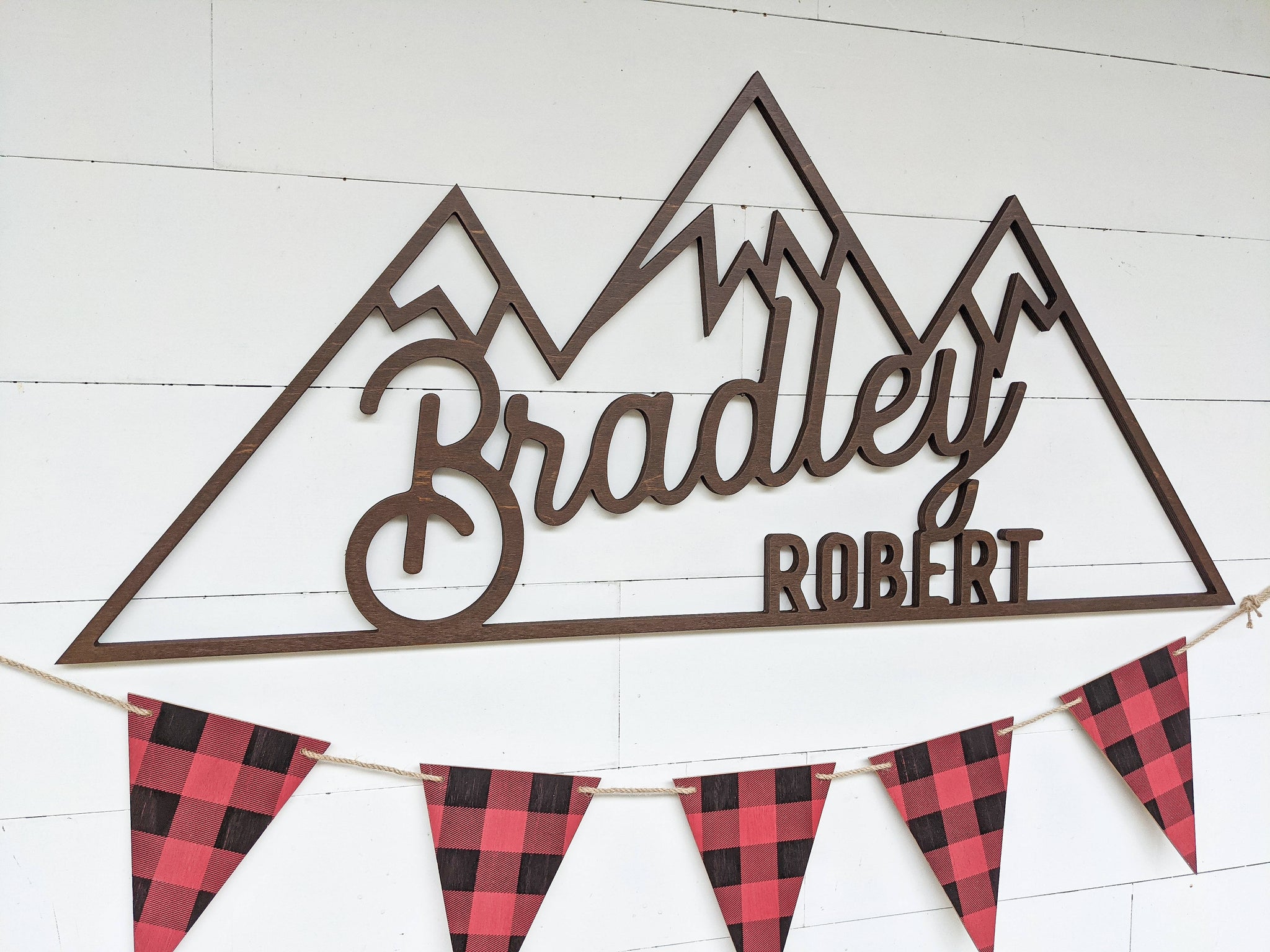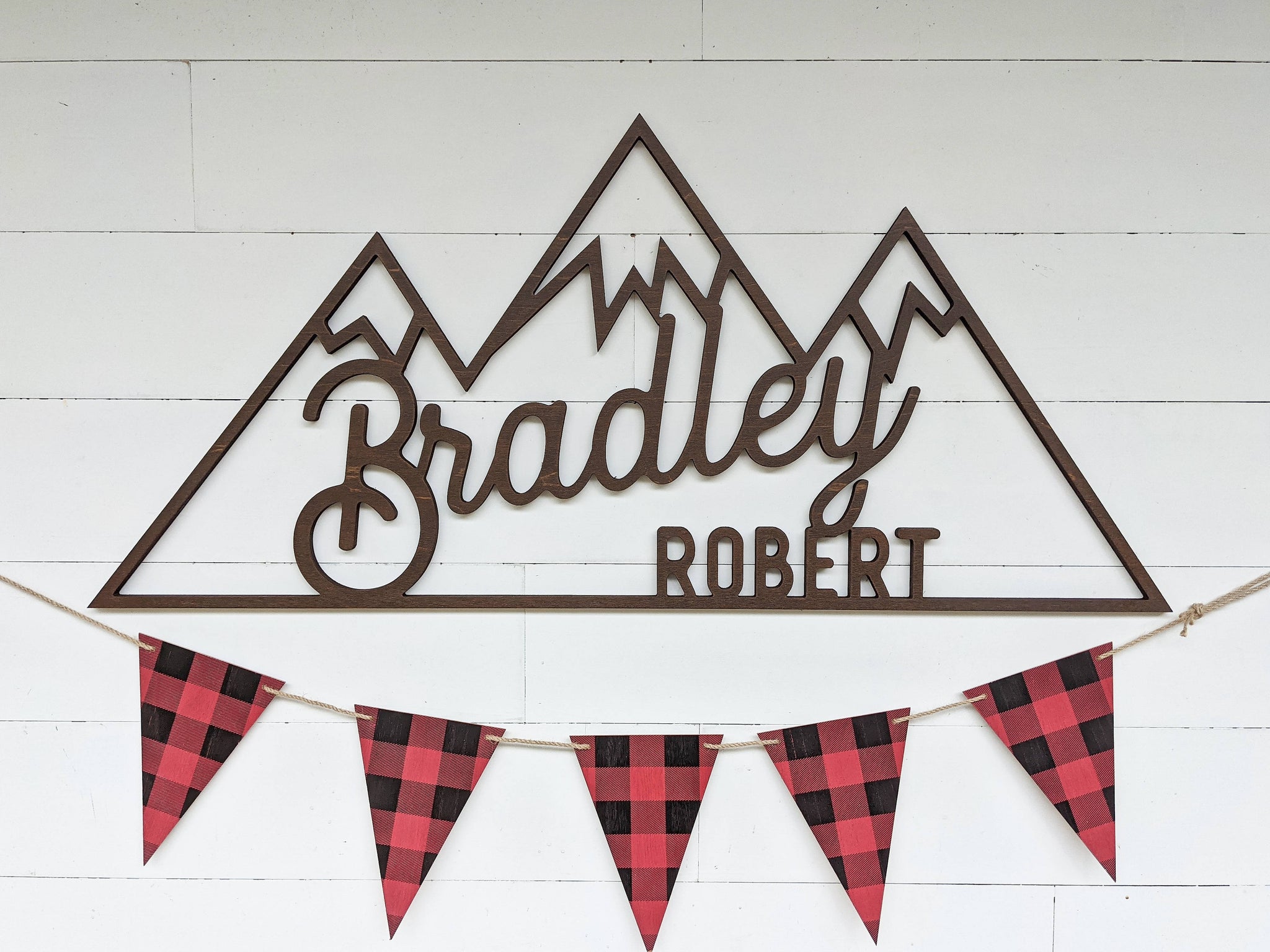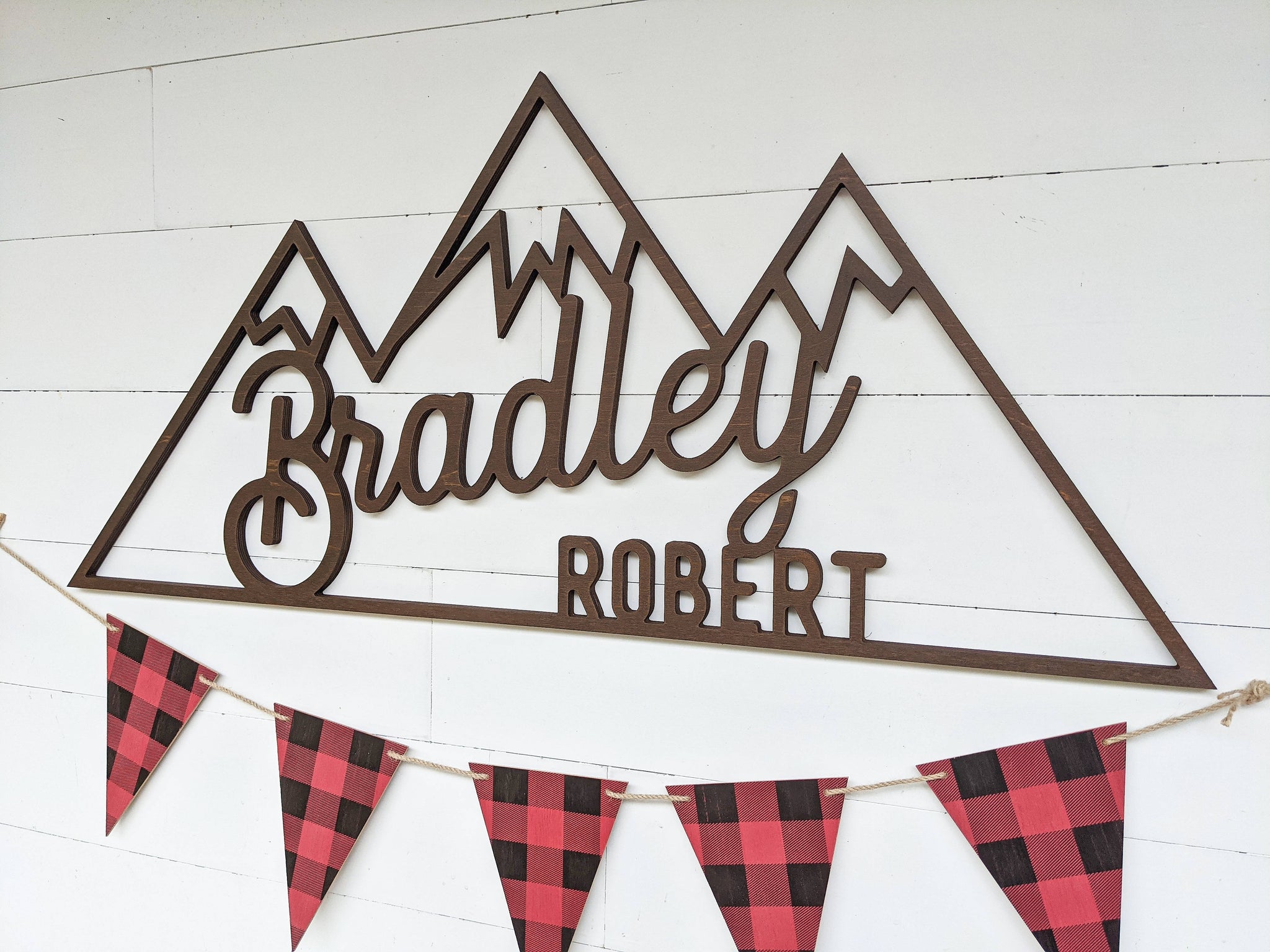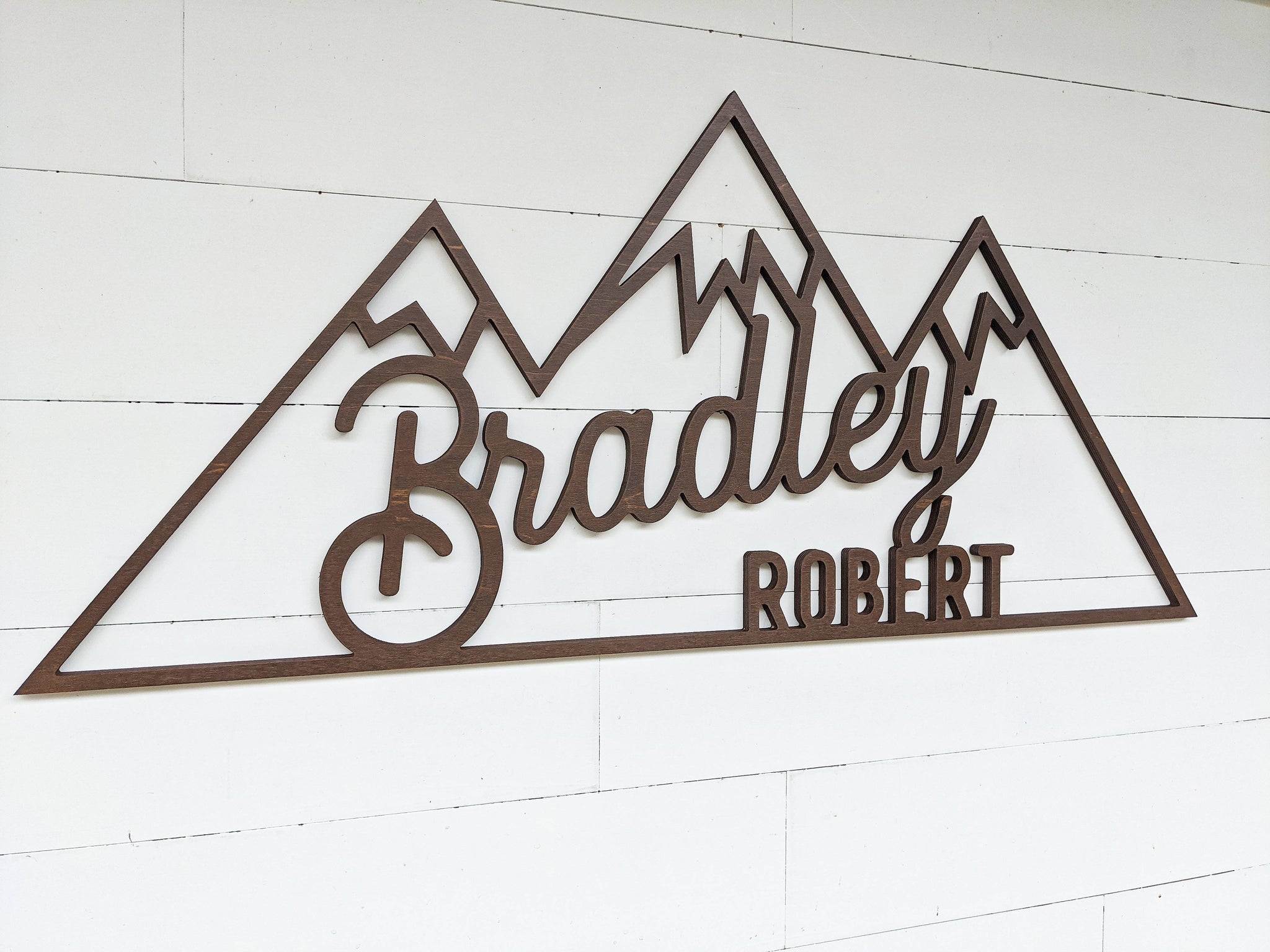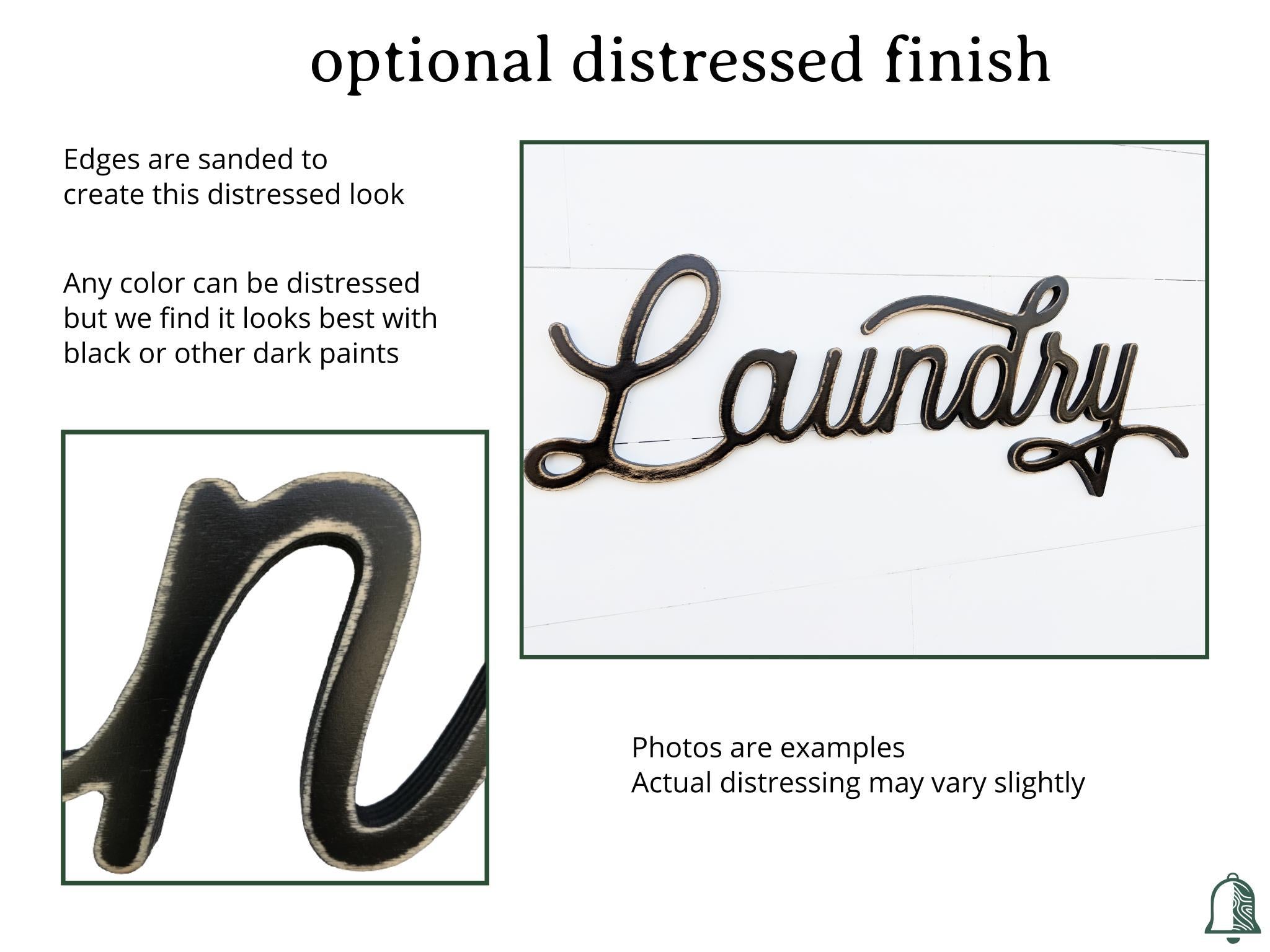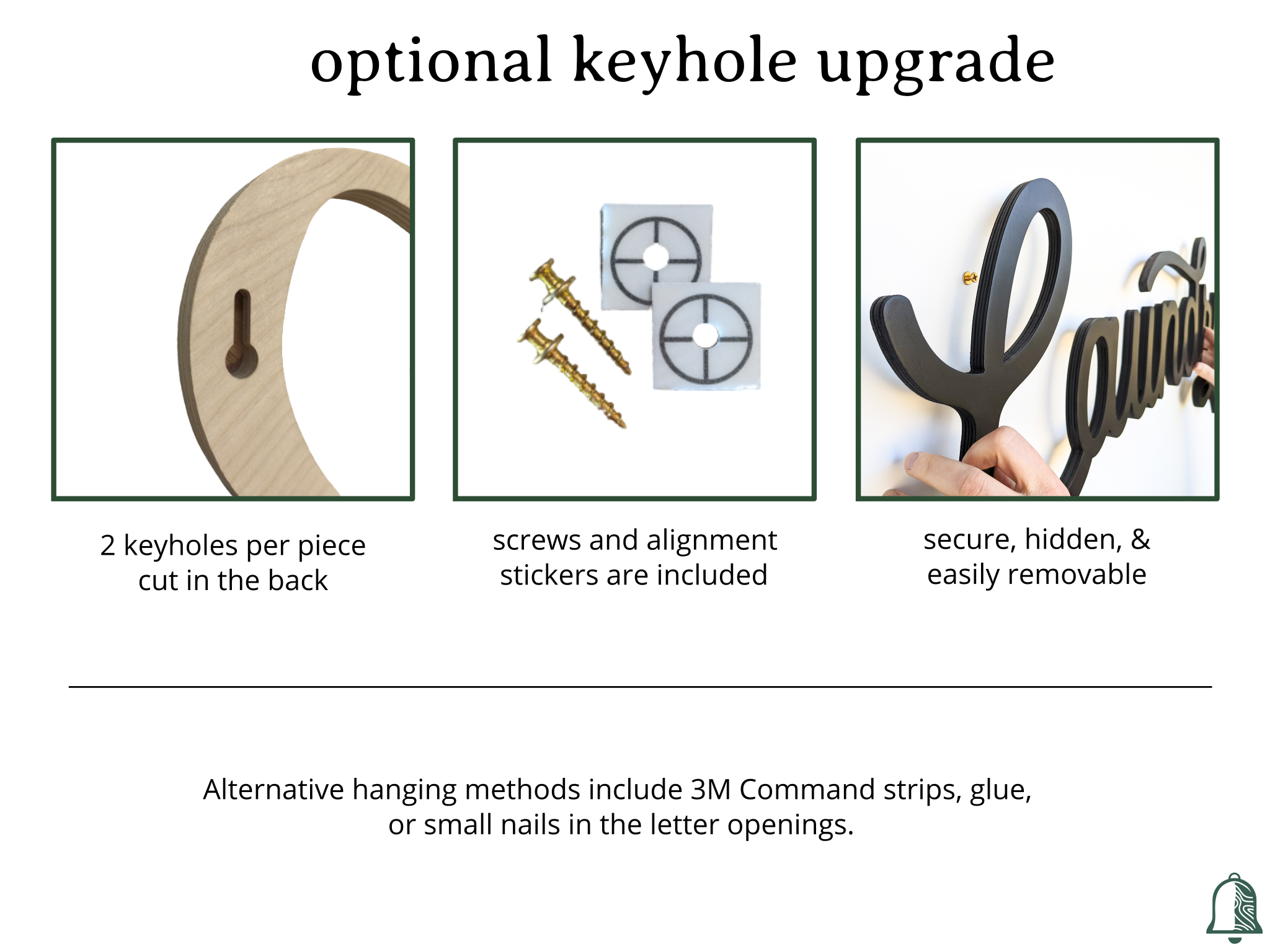 Name Sign - Bradley Robert Style
Have a little adventurer in your life? Hang this custom name piece in an outdoor, mountain, or adventure themed nursery or kids room.
Estimated Arrival
Standard Shipping:
Dec 20 - Jan 01
Rush Shipping:
Dec 14 - Dec 17
All of our items are made to order, so it takes a few days to cut and finish each piece. 
Free standard shipping on orders over $45.
Rush shipping available at checkout.
Returns are accepted within 30 days of arrival. Customized items cannot be returned.
Each piece is cut from 1/2 inch thick premium birch plywood, sanded, painted and finished at our shop in Arkansas, USA.